For a couple of years, cryptocurrency and white-label solutions have become the most talked-about topics in the business world. Therefore, budding entrepreneurs are eagerly interested in joining the platform with ready-made white label crypto exchange solutions. If you are one of them but are worried about white-label crypto exchange prices, you are at the right place. We have curated this blog to define all the segments of white-label crypto exchanges that contribute to boosting this price. You can also,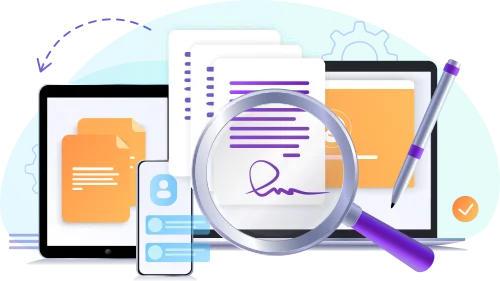 Launch Your Own Robinhood Like Trading App
Launch Your Own Robinhood Like App Comprising All The Latest Features Required to Turn Business into a Success.
Schedule A 30 Min Free Demo With Our Experts To Know White Label Crypto Exchange costs
Top Profitable Cryptocurrency Business Ideas
Generally, white-label crypto exchanges cost between $13,000 to $38,000, depending on your business size and type. But, this is not an actual figure, it may vary based on your choice for an array of features and robust functionality. To know and explore more about your white label crypto exchange software, let's check out this post.
You will learn here from scratch,
What exactly is a cryptocurrency?
What is a White Label Exchange?
White Label crypto exchange Marketplace
How to calculate White Label NFT Marketplace Development Cost?
If you are aware of any of these segments, you are free to scroll and go to the desired one. Let's dig deeper into the world of cost calculation of white-label cryptocurrency exchanges.
Build Your Own Bitcoin Exchange Website
What exactly is a in cryptocurrency?
Cryptocurrency is a digitally created currency using computer networking software. The intangible form of currency enables secured trading and ownership. As the cryptocurrency does not have a physical shape, it exists in the world of blockchain networking that preserves crypto transactions and makes them easy to process for peer-to-peer payments.
Till February 2022, there are more than 10000 cryptocurrencies available in the market. Many of these cryptos have little or no trading volume, and some enjoy huge popularity among dedicated communities of investors.
Some of the popular cryptocurrencies are:
Bitcoin
Tether
Binance
Ethereum
Cardano
Terra
Solana
Dogecoin
How To Start Cryptocurrency Exchange Platform- A Brief Guide
What is a White Label Exchange?
White Label Crypto Exchange is a ready-made protocol that allows users to launch a similar platform without investing time and money on new research. The platform involves all the essential features of your ideal marketplace and allows you to buy, sell, trade, stake, hold and convert cryptocurrencies.
For your better understanding, let's illustrate the concept if you are impressed by Binance.US or Coinbase's business model and want to build a similar model. Choosing White label crypto Binance.US or Coinbase exchange marketplace is a perfect option for your new business opportunities. You can pick similar features or go with customized functionality to nail down the new marketplace.
How Much Does Cryptocurrency Exchange Development Software Cost In 2022
White Label Crypto Exchange Marketplace
When on the board of developing White Label Crypto Exchange Marketplace, you must be aware of the most sought-after crypto exchanges in the trading world. Here we have explained some. Let's check out these.
Robinhood: Robinhood is the most talked-about platform in the crypto exchange marketplace that becomes popular even before its launch. 340,000 people had signed up in 2014 for the app's waitlist. The platform has a huge fanbase in Europe, Australia, and South America. When talking about the revenue generation model, Robinhood generated $959 million in 2020, and in 2021 it had 22.5 million users. The data is enough to explain Robinhood's growth and growth opportunities for businesses opting for white-label Robinhood Like Trading App.
Binance: Founded in 2017 in Hong Kong, Binance Exchange is a leading cryptocurrency exchange. Binance offers crypto-to-crypto trading in more than 500 cryptocurrencies. Some of the most important currencies exchanged on the platform are Bitcoin (BTC), Ether (ETH), Litecoin (LTC), Dogecoin (DOGE). The market exchange provides seven types of orders for crypto derivatives:
Limit order
Market order
Stop limit order
Stop market order
Trailing stop order
Post only order
Limit TP/SL order
Cashapp: Launched in 2013, Cash App offers a peer-to-peer (P2P) payment service. The platform allows users to buy or sell bitcoins with a single button. The peer-to-peer marketplace generated $1.82 billion of bitcoin revenue in the quarter and $42 million of gross profit. It could also be called up 115% and 29% year over year. If you will look at March 17, 2020, Square has a market capitalization of $19.47 billion with 36 million cash app users. You can join the most lucrative business opportunity by launching your platform with Readymade Cashapp Like App.
Webull: Formed in 2017 and launched in May 2018, Webull is known as one of the newer online brokers platforms. The platform is built by considering millennials as the target audience. Therefore offer a broad range of services for free, no account minimums, commission-free trading of stocks/ETFs, and deals with multiple cryptocurrencies. When it's about revenue Webull always becomes more opaque. But according to market analytics, Webull Financial's estimated annual revenue is currently $30M per year.
Wazir X: Starting in 2018, WazirX is India's largest and most trusted crypto exchange in the market. Recently, the developed platform has been growing at an exponential pace, therefore, earning $5.4 billion per month. Currently, Wazir X has 6 million registered users, and the number is still increasing. You can also join our Wazir X Clone App and outshine the world.
Now back to the topic and understand the factor affecting crypto exchange white label cost.
Calculate White Label Crypto Exchange Price
When considering crypto exchange platform cost, one thing that has utmost importance, i.e, security. Because your platform involves virtual currency and online transactions, therefore, your platform should be 100% secure against hacking troubles. To ensure your apps and software, pay attention to two-step authentication and encrypted databases.
An intuitive user interface is one of the defining features in the exchange marketplace. But these features also add cost to your budget. For instance, you want real-time data access through your platform, developers have to use different software to carry out activities. The best thing, everything will be accessible from the admin dashboard.
KYC Approval & AML Validation
In crypto exchange platforms, KYC approval, and AML validation play a significant role. AML helps to detect and report suspicious activities such as money laundering, terrorist financing, and predicate offenses. Whereas identifying and verifying the client's identity while opening an account and periodically over time. The 360-degree security features add cost to your white label crypto exchange project.
API Integration, refers to this seamless connectivity between currencies or organizations from admin apps to automate business processes. It's also protocol with a set of rules to overlap applications. You can understand the API with a common example of Tripadvisor, where hotels and airlines are connected through an app. In crypto exchange, it helps to access real-time data access of various digital currencies.
Support For Multiple Coins
Your white-label cryptocurrency exchange platform is designed to support multiple coins. Some of them could be well known, whereas others may involve minors. But to fetch data of every transaction and cryptocurrency, you need a support platform.
A good crypto exchange platform requires a strong architecture where your users can exchange coins. For this, developers need to host different servers that interact with each other through API. All these concepts add value and volume to your project.
Hear From Our Experts For Your New Crypto Exchange Project Cost
Is it worthwhile to go with a white-label crypto exchange?
The white-label crypto exchange is a perfect choice for launching a new platform. Why? Building a platform from scratch involves lots of research and a time-consuming process. In contrast, white-label is a ready-made solution for your exchange marketplace. You just need to choose your ideal business approach and discuss it with experts to help you to get desired results. The best thing is you can enjoy a groundbreaking success in a few months, whereas building a website from scratch could grab your market opportunities during building time.
How many programmers are required to build a crypto exchange?
Crypto exchange project development is a complex process. You will need an experienced developers team that can build your crypto exchange. We have listed a few people for your project.
| | |
| --- | --- |
| Front designers | 1-3 people |
| Front-End Developers | 1-3 people |
| Back-End Developers | 2-5 people |
| Programming Engineer | 1 person |
| Cyber security expert | 1-3 people |
| Agile project manager | 1 person |
Launching a new cryptocurrency wallet application is very expensive, especially when you plan to build from scratch. For instance, to hire crypto exchange programmers in the US, you have to pay around $ 450,000 to $ 1,500,000. The end product may cost you $1 million.
On the other hand, white label crypto exchanges may cost you $30,000. The cost significantly increases with the factors and features you choose to see in your platform. Platforms like Binance will cost you around $55, 000 and Wazi X could dab to $35,000. For rest, allow our professional to explain to you other details.
Remember, all our platforms involve attractive user interfaces, wallet integration, blockchain networking, and more. Most importantly, these will be vulnerable to cyber-attacks.
How long will it take to build a crypto exchange?
If you want to build crypto exchange software from scratch with the above-mentioned full team, it will take 5-8 months, depending on project complexity. Whereas white label crypto exchange platforms will take only 1-4 weeks. NOTE, while hiring experts for your project, make sure your company should provide you with source code. An amount of it should be added to the overall crypto exchange platform.
What about theme availability?
White label solutions offer two major themes – dark and light themes. But depending on your business purpose and theme, our experts can customize the theme shade. The best way is to ask for a trial version. You will get an idea for the theme selection. You can also give your recommendations.
Now it's your Turn…
Cryptocurrency is a business for the future if you are ready with your plan. We are ready with our solution. Therefore, today Suffescom is named among the best finance and technology software development companies. Still, you have a question, remember why people believe us;
We provide
Develop A Wireframe
Developing The API
Real-time data monitoring
No Hidden Charges
24/7 Support
Advanced Analytics And Reports
Multiple Payment Gateways
Cyber Security Score Check