"It's not about how great the app is, but the impact that it left on smartphone users." This statement goes well with "TikTok," which set a world record with millions of downloads. But now, It's banned in numerous countries around the globe, even the United States. Although the app is no longer in use in most countries, it has inspired many looking to build something like TikTok, Dubsmash clone App and desiring to win its market share.
It's no denying that building a TikTok-like video-sharing app has become a new trend in the entertainment world. And the reason is the millions of users who spend hours watching TikTok videos and creating content. Such unexpected popularity further led to many requests to make an app like TikTok and create massive revenue.
This post will help you understand how to build a TikTok app in Flutter. Our goal is to get you fully prepared for the end-to-end process and know the cost of building such social media apps. So let's start from the very basics:
Insight Data Analysis of Social Media App Like Tiktok
Chinese apps have failed outside China, but TikTok pushed itself to the overseas market, making $1 billion in 2017. The app became more popular in 2019 and 2020 when it showed 693 M times in 2019 and 850 M in 2020. Although it launched in 2017, it became the seventh most downloaded app and looked like a true competitor against Facebook, a social media network. But unfortunately, TikTok has faced several controversies, and most of the countries banned it in mid of 2020 along with other Chinese-based apps.
Overall, TikTok is the most amazing social media app that has engaged millions. With over 800 active users, TikTok has taken the digital world by storm and made many entrepreneurs build something similar like it and earn massive popularity.
What Makes TikTok so Popular?
TikTok is a video-sharing app for broadcasting live video streams, recording short video clips, adding filters to favorite music, and sharing them on social media channels. The idea of the Tik Tok creator was to combine music, videos, and social networking all in one mobile app.
Below are a Few Reasons to Develop Apps Similar to TikTok:
It's Unique & Different: An app like TikTok stands apart from other entertainment apps because of the uniqueness it offers and a way to discover something new. Even the audience feels that TikTok makes them see content they can't see anywhere else. The study says that 80% of users find the app interesting because of the unique content. Moreover, more than 60% of users follow top brands on TikTok.
It's Authentic: Most users think that they can build real selves on TikTok, which is another factor contributing to its popularity.
It's a Community: An app like TikTok helps users build stronger connections and feel a sense of community on the app. It is an app that users can recommend to others.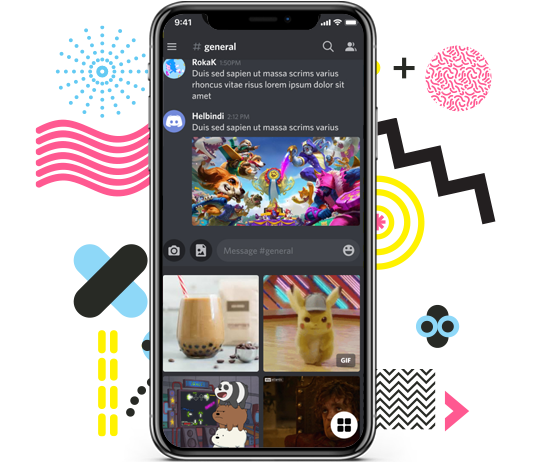 Launch short video sharing app like TikTok
How to Start an Entertainment Company With App Like TikTok?
Boost Revenue
More Visibility
Business Control & Performance
How Does the TikTok App Work?
As soon as users download the app, they can start using it without getting signed in. An app like TikTok welcomes with unique videos; all one needs is to scroll down. Users can start following the people on a successful sign-up and watch their posted videos. As the app has various content, one can continue watching it for hours. Apart from watching the content, a user can also do the following:
A user needs to log in to the app
Further, they need to click on the plus sign
Choose the interesting music
Start making the video
Edit the video in the app
Know About The List Of The New Features Of Tiktok Like App
Login and Sign Up: This is the most basic of functions. This functionality is critical for gathering primary data about your users and ensuring a secure environment for other users. People can log in and sign up for the app using verified sources such as email or other social media networks. They can also use this functionality to retrieve information if they are locked out of their app, uninstall it, or switch phones. They can easily resume where they left off.
Notifications & Alerts: Notifications keep users coming back to the app. This feature allows users to know who has liked or commented on their postings, as well as who has followed them on social media. They also need notifications in posts from their friends and others they follow. Notifications such as new challenges, updates, and announcements also impact user retention.
Video Upload: This feature should allow users to upload a video to their feed, which is the whole point of the app. They should be able to do this in one of two ways: by using a recorded video from their gallery/memory card or by filming directly from the phone's camera.
Hearts and Comments: Users are drawn to the app because of the hearts and comments they receive. Users require acknowledgment and confirmation for their contributions. The number of hearts indicates how well their performance and remarks were received.
Sharing Videos: Apart from their feed, users should be able to immediately share new videos with their first circle of contacts, such as friends and family, when they upload them. They would be able to share the videos via WhatsApp or push them to other social media platforms using the sharing tool. This is done to ensure that videos reach people who haven't yet signed up for the platform.
Filters and Effects: The app's entertainment features are filters and effects. With the aid of filters and effects, users can summon creativity and create unique videos. The filters should include a variety of moods and color saturations and trends over time. Slow-motion, lighting, face filters, and other effects should all be included in the app.
Video Editing: We are not referring to the video editing capabilities used by motion picture professionals. The option to cut the length of their films is the most basic video editing tool that your users will require. The video start and end times should be easy to drag and set on the interface. Flipping, faster playback, and other ancillary functions could be included.
Edit Profile: Users can edit their profile by changing their username (custom), password, recovery email addresses, adding a profile photo, and providing basic information such as their gender, date of birth, and more.
Live video: Your app, like Instagram, should allow users to go live from anywhere. It allows people to share their current experiences with the rest of the globe. Although TikTok does not have this feature, it could provide you with a competitive advantage.
Real-Time Analytics: It's a simple concept, yet it's unavoidable. This displays the number of viewers, broadcasters, hearts, and comments in real-time when you go live.
AR Filters: Augmented Reality is a fantastic technique to keep your users' attention. Users can utilize their phone's camera to merge real-world situations with virtual elements such as GIFs, photos, and short videos on their screens for added fun and creativity.
Hashtags and Tasks: TikTok is all about taking on new challenges regularly. Celebrities and influencers present users with new challenges regularly, such as dancing moves, activities, and the like. After then, users must recreate them on their feed. This is a powerful engagement strategy that should be incorporated into your app as well.
Duets and Reactions: A duet is when two persons work together on a video via a split-screen. Imagine two people playing roles in movie dialogue. They then act out the dialogues as if they were in a film. Users can use collaborations to gain new followers and create engaging videos. This should be available in your app.
Built-In Music Library: Users tend to profit from hot subjects, movies, or songs through the built-in music library. And your software should be able to handle all of them. Users will be able to search for songs or dialogues that are currently trending and lip-sync to them, thanks to a built-in music library. To allow users to add to their videos, the library should also include the most popular and searched tunes.
How Does an App like TikTok Make Money?
Fundraising: Attracting investors for funding is critical. Fundraising is one of TikTok's premium concepts as well.
In-app purchases: TikTok lets users donate coins to live broadcasters and buy real money. After that, the money is swapped for presents that the user may easily give to others while watching the live video.
Advertising: For app monetization, there is a solid solution that includes various sorts of in-app advertising:
Cost per Click: Advertisers pay every time an app user interacts with the add-on that appears between the app and the user.
Cost per mile: The advertiser charges the app owner every 1000 impressions.
Cost per Action: Advertisers pay for clicks that result in a specific action, such as an app download, form submission, or website registration.
Things To Take Into Consideration – How To Build An App Like TikTok
If you want to make an app similar to TikTok, you have to consider a few pointers:
Identify your specific target market: This is unquestionably TikTok's most important success factor! We don't recommend that you duplicate the technique but find your own path. Consider who your target might be beneficial.
Keep up with the times: You've discovered your audience, but that's only the beginning. To thrive with a music app, you must first ensure that your service will be in high demand. When the Tik Tok app noticed that short videos were popular, it bet on the trend and won.
Make a list of essential features: Make a list of features that can be useful and interesting to your users, focusing on the target and keeping in mind the necessity to keep up with recent trends. To compete positively with your competition, other social media video apps, try to be unique.
Make the most of the location factor: Mobile devices give us many unique options, and it's in our best interests to take full advantage of them. These possibilities include, for example, determining the user's location. What does this signify in the context of music apps such as TikTok? For example, you could show the person all of the users who are now streaming a live broadcast in a specific area.
User-friendly and intuitive interface: The user interface of the Dubsmash clone app and Tiktok Clone app should be clean, straightforward, and engaging.
Multi-platform support: Because you can't be certain which platform your users prefer, you'll need to be prepared to design a music app for both Android and iOS. You must make all options available.
Social networks: Yes, we've already discussed social networks while outlining Tik Tok features, but it's worth repeating. Ensure social network integration to accomplish two goals: simplifying the registration process and encouraging users to post their material on Instagram, Facebook, and other well-known social media platforms.
How Much Does it Cost to Make a TikTok-like app? – Deciding Factors!
Some basic factors affect the overall cost of building an app like TikTok. So let's discuss out the factors that help determine the cost of the Dubsmash clone App and TikTok Clone app:
App Design: Design is the foremost part of building an app like TikTok. It reflects the User Interface of the app, and the design needs to be so appealing that it attracts the users at the very first glance. If you design something unique, then the cost also rises as per the complexity.
Platform Type: There are mainly two platforms Android and iOS, trending in the market. If you are going to make an app like TikTok, targeting both platforms is vital. But if your budget is less, then you need to pick a platform based on the target audience and their preferences.
Features You Are Adding: The core of developing an app like TikTok is deciding on the features. If you consider adding complex features, the cost would be higher than choosing the basic features.
Development Team Type: There are two options for you when you are choosing the development team for you – either outsourcing an app development company or hiring an in-house app developer. The in-house team tends to be more expensive than outsourcing.
Choose the Right Mobile App Development Team!
While we've highlighted every detail that works well if you have curiosity to know how to develop apps similar to Tiktok? You have to customize your app by choosing the best mobile app development team. A team of experienced developers ensures you with high-quality app creation, testing, and deployment. So you relax and watch the next big thing take shape innovatively.