With the drastic change in how people look for jobs, the most tedious and dreadful method of job searching is nearly over. As a result, the number of online jobs classified platforms is steadily increasing.
These platforms play an important role in connecting job seekers with available positions. It has the potential to solve the majority of the world's major labor-market issues.
There are numerous reasons for the phenomenal growth of job classified sites. Many businesses are looking for a better online platform to raise awareness about their company's job openings.
There is an increase in candidates who want to keep updated on current job openings. As a result of the incredible growth of job classified platforms, many entrepreneurs are interested in developing a full-fledged job classified site to attract both job seekers and companies. As a result, you have a great opportunity to make more money without making a large investment.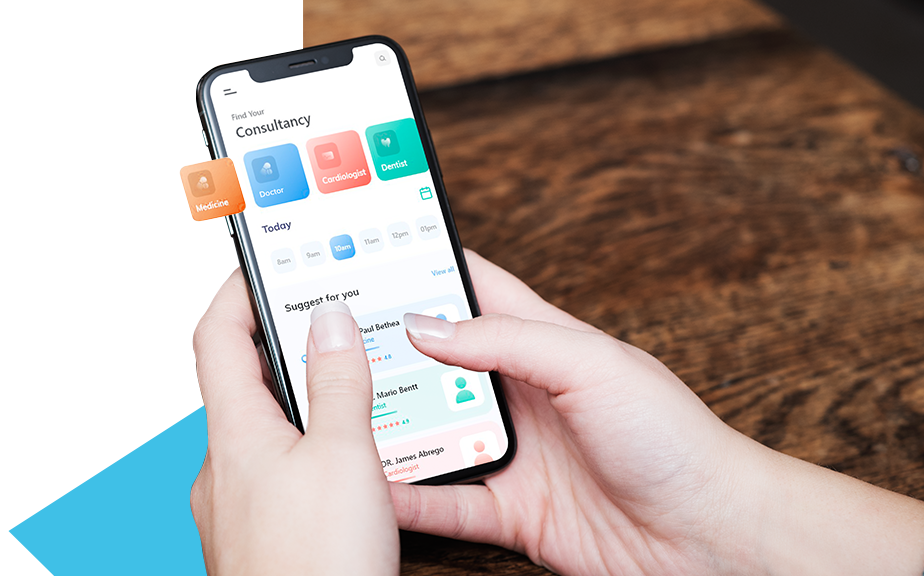 Launch Your Own Craiglist Like App & Website with our Readymade Script
This blog will look at how a job classifieds site can benefit employers and job seekers, some essential elements to consider when creating a successful job classifieds site, and how to use an ideal job classified script to create a professional-looking online job classifieds site.
What Is a Job Search Website?
To summarise a long story, it is a platform where employers can post job openings and search for qualified candidates. On the other hand, applicants post their resumes and search for available positions. In addition, the website represents a global search engine that aggregates job postings from various other employment services and places them on the platform.
Launching A Free Listing Service With A Letgo clone script!
Buyers of online eCommerce platforms require accurate product information and vendor trust. The LetGo clone script is a promising solution that assists you in effectively establishing and running your online classified business by including options in the website related to the characteristics listed below.
Consider The Following To Understand the Job Classifieds Website:
Online Curriculum Vitae
It is extremely convenient for employers because they do not have to sort through many resumes manually. There is also the option to set different filters for each job opportunity published, making it easier to manage the CVs received.
For example, most well-known employment websites use an ATS (Applicant Tracking System) as the primary filter. It automatically removes all unsuitable resumes while taking keywords and the overall format of an applicant's CV into account. It enables businesses to avoid sorting through many irrelevant resumes, saving time and making the hiring process more efficient.
Job Posting Sites
Companies use free and paid job boards to advertise their openings and target applicants with specific skills and experiences in a specific field.
Employer Investigation
It enables job seekers to view the company profile, read reviews, and view ratings from previous employees.
Now, let's look at some problems that should be addressed:
Authenticity of Information
In case of virtual communication, proving the accuracy of the data provided is extremely difficult. Until the personal interview, both job seekers, as well as employers cannot fully trust the information.This fact causes many swindlers to emerge daily to collect personal data or deceive users.
Frequency of Database Updates
Some job boards fail to regularly update their employer/employee database, resulting in out-of-date job postings or candidates already hired.
Overview of the Job Search Niche
It is enormous when compared to the market volume. Aside from Indeed, other employment-related behemoths include Glassdoor, Monster, JobisJob, Hired, ZipRecruiter, CareerBuilder, and Jooble.
What Factors Influence a Job Board?
Let's take a look at the most important factors that make a classified job site appealing to users and beneficial to entrepreneurs.
Easy Job postings
A classified job site should make it easier to post jobs. As a result, when employers try to post a list of available positions, they can do so in seconds. More employers will be enticed to use the platform due to this feature.
Improved Search Functionality
Job seekers can quickly find many opportunities using a highly advanced search option. As a result, they can search for jobs simply by entering keywords/job title/company name/experience required. Users can also specify the state, city, or zip code they want to look for work.
Dependable Sources
Every piece of information provided on the classified job site must be reliable because this will increase the site's credibility. Users will only gain confidence in using the platform to search for jobs.
Quick Chat With Recruiters
A top-tier job classified platform includes the option for job seekers to have an instant chat with recruiters. As a result, candidates can get answers to their questions while looking for work. With this feature, they can inquire about specific job openings.
Notifications For Job Seekers /Employers
A classified job site must immediately notify job seekers of current job openings, etc. Recruiters must also be kept up to date on any changes, messages from candidates, etc.It would be best if you now understood the key features of an online job classifieds platform. These additions benefit recruiters, candidates, and site owners.
However, a question will arise in your mind right now. How do you create such an eye-catching job classified site to gain your customers' trust?Let us now look at the most appropriate solution for quickly creating your online job classifieds cost-effectively.
Creating An Outstanding Job Classifieds Platform Using A Comprehensive Job Classifieds Script
Do you want to stand out in your job posting business? Then, a readymade script with unrivaled functionalities will be a better option for achieving massive popularity. A ready-to-use script will serve as a solid solution for cost, time frame, and resources.
Because there are many similar scripts available in the market, business owners must exercise extreme caution when selecting a ready-to-use solution. However, not all scripts will aid in the achievement of entrepreneurial objectives. As a result, they must select a meticulously developed job classified script that enables them to create flexible, full-fledged online job classifieds.
The features Required For a Job Classifieds Website
You've selected the desired niche and the most relevant revenue models. It is now time to define the most important platform features to help employers and job seekers achieve their objectives. For your convenience, we will divide the functionality into two sections.
Employers Should Know:
Personal Information
This feature allows businesses to tell their story, specify main activity areas, publish statistics and employee reviews, show their advantages and long-term goals, and insert links to websites and social media.
Job Openings
Employers post job openings to find specialists. This feature allows you to specify all of the details about the position, including the requirements, responsibilities, working conditions, and any additional benefits the company provides.
Employee Lookup
Companies can use a filtering system to narrow down the results they want to achieve. Job title, state, city, distance (from a candidate's home to the workplace), education level, professional skills, years of experience, and other qualifications (project management, problem-solving, critical thinking, leadership skills, etc.).
For Those Looking For Job:
Personal Information
Candidates must enter an email address, password, and location and create/upload their resume to create an account on the platform. Applicants will be able to send their CVs or attach them to their cover letters.
Finding Job
This feature allows you to specify the job request more precisely by using different search filters. You can, for example, select the salary level, company size, remote/in-office collaboration, and so on.
Comparison of Wages
Candidates can compare the rates for their positions within a country, state, city, or different companies.
Employer Profile
Candidates can view the company's information, get a list of all job openings, look at photos, and, most importantly, read reviews of an employer from current employees and applicants.
Apply For Job
When an applicant sends a cover letter with a built/uploaded resume, it is the final decision stage.
Additional Characteristics
You can add the following features to make your job search marketplace, such as Indeed, even more powerful, outstanding, and valuable to users.
Calculate Salary
This feature allows candidates to estimate their salary based on their professional skills, years of experience, and current wages. The algorithm considers all values entered and estimates the compensation based on the current market situation.
CV Creator
It is an excellent choice for newcomers who fill out their resumes for the first time and experienced professionals who want to save time. It provides you with a questionnaire in which you enter the necessary information to create a professional CV.
Wishlist To Save Jobs
If a candidate is interested in a position but is not yet ready to apply for it, they can add it to their wishlist (bookmark) for future consideration. At the same time, if an employee does not want to see a vacancy, such posts can be hidden.
Mulilevel CV Privacy (public, limited, private)
Some applicants do not want potential employers to see their resumes. As a result, you can implement various levels of resume privacy, such as public, limited, and private.
Do You Want To Start a Full-fledged Job Board?
Are you one of those aspirant business owners looking to launch your classified job site to attract recruiters and job seekers? Then you should go with a one-of-a-kind solution with unrivaled performance. Suffescom provides one such flawless solution.
Job classified script, a highly dependable and readymade solution, will aid in the realization of job classified business concepts. It is easily and quickly customizable to meet the user's various business needs and objectives.
What Are The Must have Features of the Job Portal?
Optimized To Improve The User Experience
Suffescom's fantastic job classified script is optimized to provide an uninterrupted, smooth online platform for job searching. So, with this improved solution, owners will have an easier time attracting recruiters and job seekers to their job sites.
Various Job Categories/Subcategories
Our job classified website script has been meticulously designed to include massive job listings from various fields and industries. It will make searching for jobs with multiple job categories and subcategories easier.
Featured Job Postings
Employers can get a lot of exposure for their job openings by using featured job postings, and job seekers can find jobs easily. These featured job ads assist site owners in earning more money quickly.
High Performance With Responsive Design
Our readymade script is built with a responsive design to provide consistent performance across various devices and screen sizes. It, in turn, will result in increased traffic in a short time.
To Sum Up
The most important aspect of developing a high-quality online job classified platform is making the right decision when selecting a job classifieds script. To attract your target audience, choose a reputable web and mobile app solution provider like Suffescom before starting your online job classifieds business..
If you still want to understand more about the cost and timeline for developing a best-in-class job classified script to help your business, don't hesitate to contact us. Reach us right away to be the first to experience the joys of success in the job classifieds industry.