In the world today, cryptocurrencies have grown from a fad to a humongous revolution. Every solution, every category, and everything is popping out of nowhere and stimulating a recurring boom. NFTs are one of the new elements that have been included. Every industry is looking for a means to get into the cryptocurrency market, and it seems that NFTs are shaping up to be the most compelling satellite. Many different fields appear to be on the cusp of a new change due to unique ideas that are highly profitable.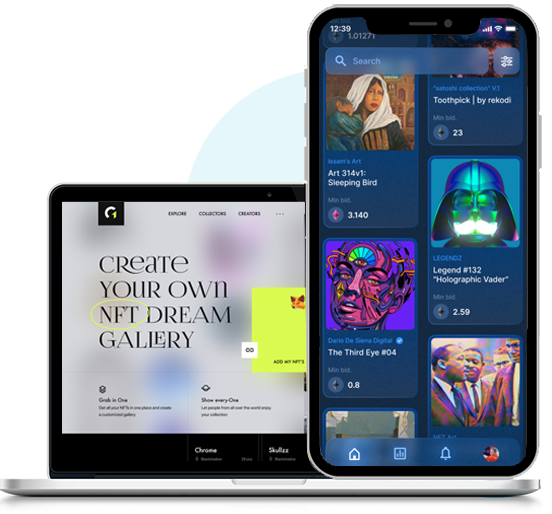 Launch Your Own Cricket/Sports NFT Marketplace
Launch Your Own Fancraze Like NFT Marketplace Platform.
The NFT frenzy is most pronounced in the Sports sector, where many sports investors and businesses are creating their own NFT platforms. A token of appreciation, a great investment opportunity coupled with a token of memory and enthusiasm, is an opportunity every sports fan would love. Imagine the demand for such a juncture as being exceedingly high.
With the assistance of our feature-rich NFT sports clone script, we assist sports fans and organizations in developing their own Sports NFT marketplace. If you are one of them, then wait no more; start your own Sports NFT Marketplace right now.
But before we get to it, let's concentrate on cultivating a close relationship with NFT.
What Exactly Is NFT Marketplace like Fan Craze?
The fact that these digital assets are non-fungible indicates that they are one-of-a-kind and cannot be replicated or swapped out for anything else. These are the digital acquisitions stored on a blockchain; each non-fungible token has its signature.
Those interested in purchasing an NFT can verify both the item's ownership and legitimacy.
Not only are NFTs a type of digital art, but they may also take the shape of pictures, drawings, music clips, video clips, or even text. Even tweets and a signature may be purchased and sold on the secondary market as non-fungible tokens.
How Do NFTs Work?
NFTs take advantage of a new blockchain standard for Ethereum called ERC-721. The NFTs are supported by the Ethereum blockchain, which also stores additional information to assist identify the individual assets and ensure that they function independently from the Ethereum coin.
How Can I Purchase NFT?
You can use cryptocurrencies to purchase NFTs. Some non-fungible tokens (NFTs) can also be bought using dollars or fiat currencies. On a blockchain, every transaction involving an NFT is recorded.
Are Investments In NFTs Likely To Be Profitable?
As a result of the rise in pricing, many individuals think that NFTs make for an excellent investment. In order to profit from the price increase, many purchasers sell their newly acquired NFTs even within a few hours after making their investment. NFTs are becoming increasingly popular as a new distribution channel for artists to monetize their work.
After the initial sale of their digital asset, the developers of NFTs are eligible to receive a royalty for any subsequent transaction of that asset.
Overview Of Fancraze (A NFT Sports Marketplace)
Non-Fungible Tokens, often known as NFTs, are the newest development in the rapidly expanding market for digital assets. NFTs have attracted a large number of buyers in recent weeks.
On a distributed ledger called Ethereum, these one-of-a-kind digital assets may be found. The proponents of NFT view this as the next significant step for art collection, which has the potential to be advantageous for both artists and art collectors.
Trading of NFTs began in 2017; however, the popularity of this most recent digital asset didn't take off until the beginning of 2021.
FanCraze is a marketplace where you can trade and play cricket NFTs to collect moments. You can create the team of your dreams at FanCraze by selecting legends, current superstars, and emerging talents. Fancraze, the cricket metaverse, combines NFTs, utilities, gaming, and extraordinary experiences. It is the platform where fans can interact with cricket through NFT.
The following services are available through FanCraze:
Collect
Purchase and break famous open packets to acquire your first NFTs and get your collection off the ground.
Trade
Connect with cricket fans around the world and trade your NFTs
Play & Earn
Earn rewards by using your NFTs in games and applications
Reasons For Developing NFT Marketplaces Like Fancraze
Sports fanaticism has never gone out of style in the past. And today's age places a higher value on digital assets, which provides them with the same thrill and emotional experience as purchasing real items. Due to the enthusiasm for sports combined with the desire to collect digital sports collectibles like player cards, pictures, videos, etc., NFT has attracted a massive crowd to its platforms.
Furthermore, creating an NFT initiative provides sports stars with new income options as well as a unique opportunity to communicate with their fans. Given all of this, creating an NFT stage for sports gives you exceptional market visibility and attracts a large audience to your platform.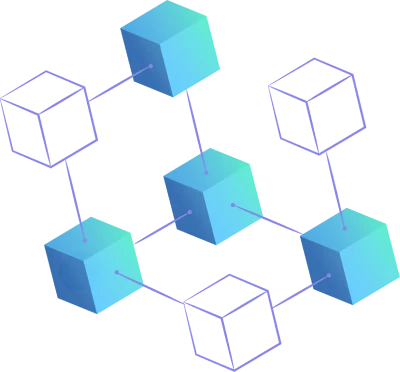 Want To Redefine Your Business Idea? Give Us A Chance!
Exchange Your Ideas With Our Experienced Blockchain Development Experts.
There are several advantages to consider while developing an NFT marketplace such as FanCraze:
Non-exchangeable
One of the most notable characteristics of NFTs is that they are non-interchangeable, meaning they cannot be replaced with another NFT.
Indistinguishable
In nature, indistinguishable NFTs' unique value and depiction of extraordinary resources make them inseparable, which means the token cannot be moved in allotments.
Shortage
Because of their interest and scarcity, short-term NFTs are extremely valuable crypto components.
Liquidity
A non-stop trading regime is available for trading in NFTs. Because of this, their level of liquidity is relatively high. These NFT tokens may be of interest to many consumers, whether they are looking to purchase or sell them.
Interoperable
NFTs provide interoperability by posting tasks and allowing NFTs to be purchased across industries.
Along with the previously mentioned merits, there are additional advantages that are unique to the sports marketplace.
Ticketing
Virtual Real Estate and gaming
Fan tokens
Event Ticket
Business operations, player transfers, and image rights
Virtual Real Estate
E-tickets
Special Access Fan Tokens
Match Balls
Physical collecting cards
Ensure Your Organization's Prosperity With Our Unparalleled NFT Marketplace Development Services
NFT Marketplace Design & Development
We were able to successfully create NFT minting website for customized experiences because of our extensive knowledge of NFT standards and smart contracts. We can establish a marketplace for NFTs on any blockchain platform currently available.
Auditing of NFT's Smart Contracts
When it comes to blockchain technology, security is of the utmost importance. Everyone may create and manage their blockchain applications with the assistance of our NFT smart contracts audit service. Repeated testing is carried out to guarantee the production of bug-free smart contracts.
White Label Services and Products
By utilizing our white label solutions, you will have a much easier time breaking into the NFT business. Keeping in mind the current shape of the cryptocurrency industry, we tailor the highly developed and market-ready NFT platform to meet our clients' specific needs.
NFT Aggregator Development
To handle everything from sales to purchases to NFT listing and more, get started with our NFT aggregator marketplace development services. Our approach includes user-friendly elements that are beneficial for artists and collectors.
Support And Maintenance For The NFT Marketplace
We keep up with regular monitoring, maintenance, and support to guarantee that your NFT marketplace functions without a hitch. Ongoing administration of third-party updates, new operating system releases, and other such matters is one of the services that we give to our customers.
Assets Exclusively For NFT Sports Marketplace
Trading Cards Online
Trading cards in the NFT sports medium are comprehended to attract traffic. Many users come to the site to obtain player cards, sports accessories, and other digital goods. In response to this desire, the trading card will be tokenized and represent uniqueness.
Accessories
T-shirts, watches, shoes, caps, and other player accessories are trendy in the marketplace. Many people would participate in offline auctions to obtain their celebrity's accessories for a large sum of money. When accessories are digitized, they become one-of-a-kind and have a higher market value.
Collectibles
Awards, trophies, autographs, and other sports equipment can be transformed into digital assets. Tokenizing them can help the NFT market grow rapidly and profitably.
Sports is an industry full of pivotal, nail-biting, and spine-tingling moments, which explains its enormous popularity. Perhaps the best idea is to tokenize those snippets and photos into NFTs.
Offering Of Bids
It grants the NFT holder the power to trade their token in many marketplaces, giving them the right to submit bids.
NFT Platforms: How Do They Work In Sports?
The groundbreaking NFT gaming platform is quickly amassing an incredible amount of popularity in the realm of digital gaming with each passing day. The participants in fantasy sports are brought into the online arenas, which helps bridge the gap between the actual and virtual worlds. Users can select other users to fill up their teams and compete in matches.
The players and the team are referred to as NFTs in this setting, and the awards for the winner of the match are also presented in the form of NFTs. Suffescom is here to help you build a leading sports NFT marketplace so that you can offer your players an exceptional gaming experience within the context of the virtual ecosystem.
A Few Parting Thoughts
The NFT sport clone is a customized online sports collectible marketplace that can be customized to meet the needs of each user. You can promote NFT in the sports arena by using our NFT sport clone to create a phenomenal marketplace for sports collectibles. We use blockchain networks to provide the highest level of security for the NFTs, which will help you go along the path toward success in your specialized field.
At Suffescom, we provide first-rate services for building the NFT marketplace. We help you construct a platform that is safe, dependable, and scalable so that you may stay ahead of the competition in virtual gaming using a team of highly devoted white Label NFT marketplace developers. We devise solutions for turning your goal into a reality at a reasonable cost. Our fully designed White label NFT marketplace development solution includes the newest features and technology. We create blockchain-based smart contracts and cryptocurrency exchange systems. You stay ahead of your contenders with our quick-to-launch platform.
So, if you are considering launching an NFT for sports? Work with us, and let us help you get the ball rolling on your NFT sports marketplace development.