The next generation technology- "blockchain," has brought a new concept of NFT and Metaverse NFT gaming platforms. Enterprises in the virtual gaming world are flourishing their business by investing in nft gaming platform. NFT has now elaborated itself into play to earn models where players can earn while playing games. Such a concept sounds interesting to game lovers, and businesses can expect a huge ROI from these platforms.
Although, the NFT gaming platforms are not new concepts. These have already been visualized by crypto blockchain, its working process, and how it will make money.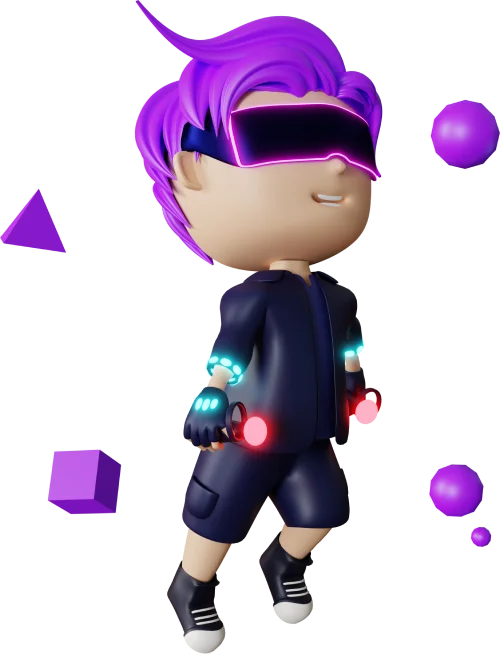 NFT Gaming Platform Development
Are you eagerly waiting to build your own NFT gaming platform? It becomes crucial for you to understand some basic things before initiating.
Get in Touch
This article will cover everything like making a nft gaming platform, generating a passive income from that platform, and much more.
Also Read: How To Develop An IGO NFT Gaming Launchpad?
Stay tuned…
How to make a P2E game platform?
Are you eagerly waiting to build your own NFT gaming platform? It becomes crucial for you to understand some basic things before initiating. While proceeding with Play To Earn Platform Development, there are certain things that you need to consider.
Below listed are some important points that need your attention:
Scalable business model
The first thing you should verify is the sustainability and scalability of the Play To Earn NFT Platform. The model must have real users rather than bots seeking to reap the in-game rewards. The nft gaming platform system needs to keep up with the various revenue streams to attract gamers for a long period of time. Developers ensure that the gaming model is maintained properly to keep the users engaged.
Detailed tokenomics model
The excellent P2E tokenomics model covers well-defined monetization mechanisms, including NFTs, cryptos, and other internal tokens. The game developers build a governance token that gives power to players to vote on any game-related decisions.
Blockchain experts take it as a challenge to build a comprehensive tokenomics model as it requires to be robust and effective. A vigorous tokenomics model helps in creating a stable economy by establishing new revenue streams.
Suitable blockchain platform
As play-to-earn crypto games are based on blockchain technology; therefore, it becomes necessary to choose the platform which suits the most. With numerous blockchain platforms available on the market today, it might become difficult to recognize the right set of features appropriate for your P2E gaming model. However, you can consider factors like sustainability, transaction fees, transaction speed, consensus mechanism, and support for NFTs while selecting the blockchain platform.
Multi-layer user structure
A multi-layer user structure is defined as the structure which offers different roles to everyone involved in the game, like developers, gamers, and investors. The gaming model must motivate all to remain loyal to the game and promote it further. Let's take an example of a P2E gaming model where gamers can embrace play-for-fun or play-to-earn, and investors could choose to be game governors, managers, supporters, or speculators.
Appealing design
The design of every developed game matters since it is the prime factor in gaining the attention of users. With the impeccable design of play-to-earn crypto games, you can easily get a wider reach to your platform, and multiple players and investors will rush to join.
All the above factors contribute equally to the well-structured game logic. You can't climb the ladder of success without an effective business model and tokenomics design. Get in touch with some renowned service providers to build a highly responsive P2E gaming platform.
How do players make money with play-to-earn games?
Play-to-earn is a unique model to play games and earn money simultaneously. Players earn money through various modes in P2E games; they receive rewards and special prizes for their wins. These rewards can be NFTs which can be traded further on the trading platforms. These tokens can be sold in exchange for fiat currency. The value of the rewards depends upon the gaming experience, time spent in playing, popularity, ratings, and the demand of your cryptos.
Here is a list of 10 ways to earn money:
The NFT-based games have an in-game currency that can be exchanged for cryptocurrencies or converted into fiat currency. The P2E game Axie Infinity uses Smooth Love Potion(SLP), which acts as the in-game currency and is used for breeding. When winning the game, you get SLPs as a reward, which can be cashed out or swapped.
Breeding is not just for creating new breeds of digital pets, but they are also a great source of money-making. For example, in cryptokitties- the breeding and collecting game, gamers can mate two different kitties (species) to create a new kitty (species). The traits of the newly created kitties depend upon the mating parents; hence, they can be sold on the NFT marketplace for a hefty sum.
How can businesses earn through breeding? Players need to pay some amount to purchase parent NFTs and breeding fees.
This is also a profitable way of earning. Players can create various objects, wearables, weapons, or other collectibles to sell them on respective marketplaces. Creators also earn royalties (anywhere between 1% – 15%) on secondary sales.
Rewards can be earned in NFT-based P2E games through staking. When players stake their tokens for a specific period of time, these get locked, and users can't use them. Once the locking period gets over, users earn rewards.
Trading is simple to understand. It just means buying and selling NFTs. Every play-to-earn game has its own marketplace where players can sell their in-game assets in exchange for fiat currency. However, users need to pay the trading fees to move forward with trading.
Benefits of P2E games
P2E games have numerous benefits for entrepreneurs and players as well. Let's have a look below:
This is the most prominent advantage of play-to-earn games. Players get a chance to interact and play in a virtual world. In addition, they also get the opportunity to generate revenue from their achievements in the game. Gamers actively participate in virtual games and trade their winning crypto assets or NFTs on the platform.
Promote the global gaming community
P2E games allow players to participate from every nook and corner of the world. These games have the capability to involve multiple numbers of players to play simultaneously. Thus, this gaming platform encourages gamers to play together for a common goal. To cite an example: Axie Infinity is one such P2E game that experienced traffic of around 8.3 million active players at one time on December 1st, 2021.
It is a well-known fact that play-to-earn games are developed on blockchain technology; thus, it ensures the security of all the stored data. The decentralized network makes it enormously hard to crack the security level. The data encryption mechanism behind the technology also adds an extra layer of protection to the data.
The blockchain-powered P2E games are built using smart contracts, which ensure that all the transactions within the gaming ecosystem are securely made. These smart contracts also make the whole process simple for the ease of players and investors.
With all the above-mentioned benefits of play-to-earn games, gamers and businesses can enjoy the services offered by the secured blockchain-powered gaming ecosystem.
Some of the eminent NFT gaming platforms
Axie Infinity
One of the first NFT gaming platforms is called Axie Infinity. This game received a huge response from users. Axie infinity involves owning atleast 3 axies. The axies can be exchanged, bred, or sold on the gaming platform for more profits.
In this fantasy world, users can easily engage with the platform. Players get a chance to win NFT; until now, NFTs worth $3.6 billion has been sold internally by Axie Infinity with a price of one axie around $820,000. There is an "NFT Marketplace" where users trade their NFTs without moving to a third-party NFT marketplace.
Decentraland
Decentraland is another well-known brand in NFT gaming. Players can explore this open-world game and learn about what's happening in this gaming community. Players can create their own scenes and artwork in the game. Moreover, they can predict new difficulties in the future.
Do you know? It was the first platform to accept SDK builds from contributors. There are so many good things about virtual real estate. The virtual property is traded daily for an average of $ 330 million on the platform. While playing games on the decentraland platform, people earn fiat currency. This renowned platform is $ 600 million worth on the open market. Building a virtual platform with Decentraland clone could prove to be profitable.
CryptoKitties
Crypto kitties are the most loved form of NFT game where players can own, trade, or breed virtual kitties. It is referred to as the digital version of the highly popular Pokemon cards. Each cat in the game is one-of-a-kind, i.e., it can't be replaced. Players collect digital cats, trade them in the community, collect them for better rewards, and breed them for rare traits.
Cryptokitties play an essential role in giving a unique identity to NFTs and NFT game platforms. Being one of the earliest game platforms, cryptoKitties and NFTs are almost of the same age. Do you know? The crypto kitty- Dragon sold for 600 ETH.
SandBox
It is the Open Metaverse platform where ALPHA games are played. In this crypto-era, 15,000 NFTs have been distributed, a significant amount for an NFT gaming environment. For this, it has been named one of the greatest records. More than 200k people visited the ALPHA hub in the market simultaneously and have played in the space for about 150k hours. In addition to this, this platform is popular because many individuals use it and participate in social media competitions.
Aliens World
One of the finest methods to earn money while playing games is through the Alien world- an NFT gaming platform with a cloud-based wallet. What distinguishes the structure is acquiring TLM (Trillium), obtained by playing the game for a considerable time.
This is one of the best games that users love to play. The mechanism behind the game is the most-sought after idea which attracts players. In this game, the players travel to multiple planets and complete the missions on that planets.
The trend of P2E games is slowly climbing the ladder of success. NFT gaming platforms will be the future of how we play games now. If you want to boost your business by developing a gaming platform like Axie Infinity, Aliens World, Crypto kitties, etc., then contact a well-versed NFT game development company.
Conclusion
Play to Earn games expect long-term success, but there is a long way to go. These games are impressive in nature and offer numerous benefits to investors and players. Players can peacefully play these games and participate in virtual economies while gaining rewards. The path to success through this gaming platform can be clarified with a professional development team.
Suffescom Solutions Inc. is an enthusiastic team of developers with thorough knowledge of the P2E model. You can bring your project ideas to us, and we will assist you from planning to deploying. Our blockchain experts will create a P2E game as per your requirements.
Want to get an estimated P2E Game Development Cost? Get in touch with us now. We will consider your needs and build a cost structure according to that.
Get ready to rule the NFT gaming world!