Ever wondered why there is so much fuss over how to build a website like Craigslist or Craiglist clone app? What is the reason behind entrepreneurs seeking ways to develop a website like Craigslist?
Undoubtedly, Craigslist is one of the top classified ad websites, and it has 364,130,904 monthly visitors. Moreover, it is spread across 70 countries and 700 cities.
We Will Assist You in Finding Out How to Build a Craiglist Clone App
Features Of Craigslist Clone App
Fact: Craigslist's owners think the UI should be as simple as possible to make it easy for users to learn using it.
"We are always trying to make the site easier to use, more accessible, and even speedier" – Jim Buckmaster, Craigslist's CEO.
If you consider getting a Craigslist Clone, you must not forget to stuff it with the below-mentioned features.
1. Listings Posting
Users can add a new post, update, or remove the existing ones. The listings creation process should be intuitive and quick and include a few verification steps to prevent spamming. The only verification on the website is an email confirmation after the listing creation.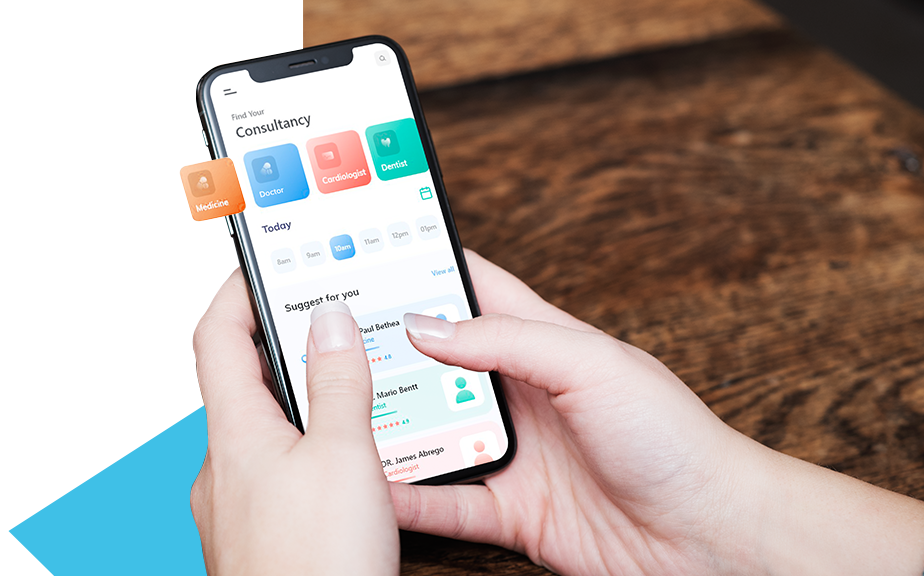 Launch Your Own Craiglist Like App & Website with our Readymade Script
2. Registration
Craigslist asks for signup for some categories of postings and some areas of the site. Registration allows the website to enable its security level to enhance and boost marketing. Additionally, you can launch marketing campaigns accordingly and attract more customers.
If you plan to develop Craigslist Clone software, creating a simple registration will work for you.
3. Search & Navigation
A quick and intelligent search engine makes a classified advertisement website the most ideal. Building an app like Craigslist means making it easy for users to search and find the right offer.
The search engine runs through a vast database to retrieve the requested result. You can add filters and categories.
4. Product's Page
The page where the users can view a particular ad of their choice. The users can stay longer on the website, owing to its high functionality and interface elements.
Initially, the page was straightforward, with minimal information. Still, now customers can view similar products, view offers, chat with sellers on the platform, and view other users who viewed a particular product.
Related Article: Buy and Sell Platform Like Letgo
5. Ad Posting
Ad posting brings monetary benefits. Therefore, the process should be quick and well-thought-out. Besides, an ad posting page must possess comprehensive information about the offer to attract users.
6: Ad Moderation
An indispensable feature of an ideal classified advertisement website is that it allows users to report an inappropriate listing. Businesses seeking solutions on how to build a website like Craigslist must acknowledge that they cannot miss including this feature.
Now that you have learned the features you need to stuff into your Craigslist clone app script, it's time to know the processes.
How To Develop A Craigslist Like App Clone Software?
You can follow a process that consists of five steps to develop a Craigslist clone:
1: Purchase a domain name
You must be familiar with the word "domain name." The process of buying a domain name is quick and straightforward. However, you may still have to look for the availability of domain names.
2: Signup for hosting
Buying hosting means you are renting space on the server to make your content available to the visitors when they visit your domain.
3: Install WordPress & Select your theme
By installing WordPress, you take the first step towards the final development stage. After successful installation, choose the preferred theme among the available to change the style of your site.
4:Customize & launch the website
Once your site is online and an awe-inspiring theme is installed, you can proceed towards customizing and launching your site. One thing worth mentioning here is that a competent app development company can make the process even easier for you. After all, developing a Craigslist clone app is a great decision.

How Does Craigslist App Make Money?
We know you might be wondering how Craigslist makes money. Well! There are multiple ways through which this classified advertisement website earns revenue. Let us have a look at the respective sources!
1: Paid ads
Pay per post is a simple model that the Craigslist app uses to earn revenues. The User pays for every ad they post.
2: Subscription
Users can pay nominal subscription fees and gain access to uninterrupted services. You can also offer additional benefits to the members who have already subscribed and ask them to pay accordingly.
3: Sell your Scraps:
While selling scraps is the best way to make money with Craigslist, most people make money from this method. You can quickly sell your furniture to laptops, spotting items to groceries, or you can sell anything which is lying in your backyard. Hence, you can make a good amount of money out of unwanted things, and it is also helpful for people.
4: Affiliate Marketing:
However, if you don't have a product to sell, you can try another method. Craigslist clones app script ultimately allow you to put an affiliate link and sell a product, and if someone buys, you will get a commission for it. You don't need to create a website or blog as your affiliate links would be shown on ads. Thus, it would help if you focused on creating great ads.
5: Online Jobs:
Although there are many other ways to make money with Craigslist clones, the most famous one is selling your scrap, known as Flipping items that you want to sell. As per your talent, you can offer the best solutions to the problems that online visitors have posted. So, start selling things 0n Craigslist.
Some of the impressive features of the Craigslist clone script:
1: Easy registration and Login:
In the Craigslist Clone script, there are various methods by which the User can register or log in by themself to your website. In this way, you can get started with posting ads on it. By using Craigslist Clone, the User can log in with email, social media, etc.
Moreover, users can also share their ads on various social networking websites in order to reach millions of people within a short period.
2: Post ads based on categories:
If you want to provide users a seamless experience, you need to post unlimited ads on it. The Classified Script contains various categories by which users can post ads on any particular site quickly. The User can also request the Admin to add a class if it is required. The Admin can also look forward and respond to the User's requests.
3: Advance Searching:
Craigslist Clone Script contains the fascinating feature of either searching or filtering. And the User can also search ads of their own choice. The User only needs to pass the criteria which they have been asked for. The classified Script then responds to your Script based on the requirements.
4: Secured Payment option:
While using your Craigslist Clone script, the User can receive and fulfill the financial transaction by using any payment gateway. Classified Script is at its default payment gateway so that one can use it safely.
5: Received Offer:
When Login to your classified website, the Advertiser can view the list of offers that they have received on their ad. Thus, it will help advertisers to improve and make changes in their business strategy.
6: Mark ad as Urgent:
If an advertiser wants to sell anything within a shorter period, they can post an ad by adding "Mark Ad as urgent." However, this feature will highlight your ad, and when any user logs in to your classified Ads software, it will catch the User's eye quickly.
7: Secured Admin Panel:
The Admin of Craigslist Script has full authority over the website, and they can manage the following areas on the Online Advertising website:
1: Ad Management.
2: Payment History management.
3: One can view the User's login history.
4: Export data by using .XLS or .CSV format, etc.
What is the cost to develop an app like Craigslist?
While developing the basic version of a website and app like Craigslist, it ranges between $15,000-$20,000. This also includes additional features which will cost more. Follow the below-given factors that affect the price of app development.
1: App Development Platform:
Usually, there are two types of mobile platforms that app developers focus on: Android and iOS. The iOS users are more than 51% in comparison to the other platforms. So, if you focus on building a website like Craigslist, you first have to hire dedicated developers.
These developers will charge as per the platform you have chosen to launch your app. You should note that developing an iOS app is a costly affair in comparison to the android app.
2: App UI/UX:
Both User interface and user experience are a required thing for any app. So, if you are thinking about developing the app, most users will use the UI/UX interface.
The cost of app development is divided into two essential parts: front-end development and Back-end development. Moreover, the quality of app design might affect the cost of an app, but it will be worth it when users start liking it.
3: Complexity:
However, if the app requires more complexity, it is evident that the cost will be high as it takes lots of effort to create a complex app for a mobile app development company. The complexity not only helps in increasing the cost, but it will also increase the development time.
4: Tech Stack:
The following essential factor is the Tech Stack that mainly affects the costs of a website or web development or both. All these things will rely on what kind of platform, framework, and database you are focusing on developing a Craigslist clone app.
How does the Craigslist clone app work?
So, if you are planning to develop a Craigslist clone app, it would be best to know how to build a website like craigslist. If you have any queries about how to use it, you will be amazed to see that it is free, and you might find the best information on building a Craigslist Clone. One can make use of this app with complete joy.
Although it is straightforward to build a website like craigslist, follow the below-given steps to use this app.
1: First, you need to open the Google Play app store.
2: Install Craigslist App.
3: Open the app and get started with it.
4: Here, you can take the option to share the location.
5: Once you share the location with the Craigslist app, it will navigate you to the search box and categories such as browse, history, etc.
6: When clicking on browse, a list will appear that displays all categories where one can navigate themself. Also, you will find category-specific classified postings.
7: However, if you want to submit a post, then at the bottom of the app screen, you will find the option for it.
8: When clicking on it, you will navigate to enter your email to create the post.
9: After validating the email, you need to fill in the relevant fields that showcase your location and submit an image for the post.
10: Once your location gets confirmed, then it will ask you to publish it.
11: When you tap on the publish option, your ads will get live on the Craigslist clone app.
When making a Craigslist Clone Script, you need to find the best points and provide them with a solution to that. You need to ensure that the value proposition can be anything like an attractive design, a mobile app, advanced payment methods, unique business models, and much more.
Wrapping up: Whenever it comes to developing an app, Craigslist can be considered one of its best references. This app contains a simple design, and it offers the best features compared to other websites and mobile applications. Also, there are several apps in the market, but the success of apps depends upon their parts and functionalities.
Today, technology in advancements have brought numerous digital possibilities and made lives simpler and easier. One of those advancements is running ads on websites can help businesses to broaden their audience base. After knowing how to build a website like Craigslist Clone, you can easily customize your business needs.
We at Suffescom Solution are here to help you at the same. Our team of mobile app development in California assists you with your startup at the basic concept level. In order to get more details, you can consult our team. We are available round the clock to help businesses in every way so that they can stand out from the crowd.