OnlyFans has experienced a meteoric rise in popularity. A growing number of people are shifting to content creation to earn money. As celebrities turn to technologies to help maintain their audience and promote their content, platforms like OnlyFans have grown in popularity.
Moreover, It was the only platform presenting limitless opportunities to celebrities, artists, and others when all else was locked down outside. The platform positioned itself as the best-ever alternative for individuals wishing to make huge cash, with over 7 million subscribers and fascinating growth in the social media environment.
We don't believe there is a better moment than now to create a content-rich, multi-functional app like OnlyFans.Our team at Suffescom gives you an easy-to-use OnlyFans clone software with cutting-edge features, assuring maximum company growth and allowing you to tap into a global user base.
However, if you're someone who is looking for a platform to continue sharing more explicit photos and videos or want a fan club app, this guide will help you know the best way to make a fan club website like OnlyFans.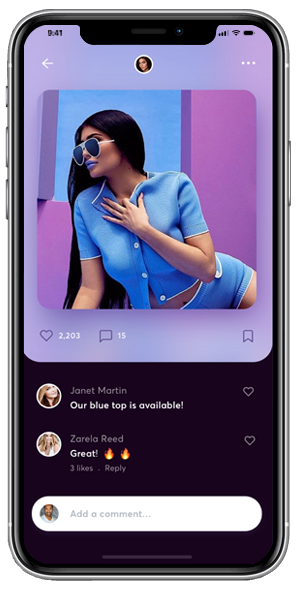 Request For A Demo
You can request a demo today to see how our comprehensive OnlyFans Clone app helps eliminate the gap between celebrities and fans.
Payment & Customization
If you are interested in building an OnlyFans Clone app, you can pay further and customize the app suiting your business requirement.
Get Your App Live
Just feel free to share your unique ideas with us. We will evaluate them and put them to work for a quick launch in a matter of minutes.
What Exactly Is OnlyFans?
OnlyFans is one of the subscription-based adult Video platforms helping creators and fans to build a strong relationship. This platform provides the space for creators to create content for their fans according to their interests. In return, the fans pay the premium price to subscribe to their favorite content creator to see their videos.
The app is mainly popular amongst the young generation with millions of registered users and over 1+ million content creators. The app is majorly used by adult workers but it is also flourishing amongst the best bloggers, dancers, celebrities, dancers, artists, influencers, and many more.
Fascinating Stats:
OnlyFans was established in the year 2016. There are over 150 million registered users and 1.5 million content developers on the platform.
According to Statista, this company's revenue is expected to expand from $1.20 billion in 2021 to $2.50 billion in 2022.
The United States accounts for 40% of the traffic on the OnlyFans website.
There will also be 174 million visits, with an average of 5.5 million unique people per day, according to reports.
Furthermore, the Covid-19 is a major factor in its phenomenal rise and popularity. In August 2020, the number of visitors increased significantly.
Benefits Of Creating a Fan Club Website Like OnlyFans
Having complete control over your business is possible with a website like OnlyFans. It's easier to develop a brand for yourself when you have the same features and functions as OnlyFans. You have a variety of monetization options, including pay-per-view, memberships, paid messages, live streaming, paid calls, and more.
Have a look at the benefits provided by the app like OnlyFans:
Using a website like OnlyFans allows you to incorporate specific features to outperform the competition.
The revenue generated by the platform is yours to retain.
You can arrange complex marketing methods with a website.
The admin dashboard makes it simple to keep track of the website's performance.
You gain access to content authors' and subscribers' data.
What else is there to say?
This information is sufficient to declare its success. It implies, probably, that there is still room for similar websites or apps. If you want to get into this lucrative industry of content sharing, find out the best way to make a fan club website like OnlyFans right soon.
Efficient Features To Be Added To Your Fan Club App
Matching the business goal is the main task of creating a fan club app like OnlyFans. So, instead of choosing the features that are good to have, integrate such features that are relevant to your target audience's interests.
Have a look at some features you might need to add to your application.
Streaming in real time
Incorporate the ability to communicate with the audience in real time. You can charge a fee to your subscribers for using this function.
Characteristics of the Community
To improve visibility and assist your creators to become more popular in their niche, include community tools like watching videos later, social sharing, commenting, loving and bookmarking posts, and so on.
Sharing on Social Media
Allow creators to share their work on their preferred social media networks, such as Facebook, Instagram, and Twitter.
Creators' Gratuities
Subscribers must be able to tip their favorite content producers as a way to supplement their income.
Posting Schedules
Content makers must be allowed to establish and plan a content queue that can be accessed by subscribers at any time.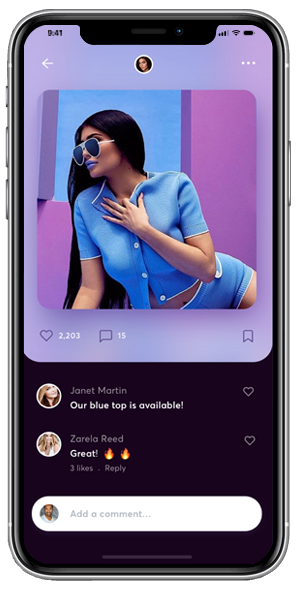 Request For A Demo
You can request a demo today to see how our comprehensive OnlyFans Clone app helps eliminate the gap between celebrities and fans.
Payment & Customization
If you are interested in building an OnlyFans Clone app, you can pay further and customize the app suiting your business requirement.
Get Your App Live
Just feel free to share your unique ideas with us. We will evaluate them and put them to work for a quick launch in a matter of minutes.
How To Monetize Subscription-Based Adult Video Platforms Like OnlyFans
There are many revenue streams provided by the fan club app like OnlyFans for the content creators.
Because a single revenue stream is ineffective, you might want to consider implementing numerous revenue streams. The following are some common monetization tactics that you might want to consider. The revenue streams listed below will allow content providers to generate a lot of money.
Pay-per-view revenue stream
Providing your followers with pay-per-view content is one of the finest methods to generate money on OnlyFans. You could even send out password-protected pay-per-view videos, which your subscribers would have to pay to access.
Photos, photo clusters (up to 20 photos), audio recordings, and video clips are all examples of pay-per-view material. You can set a minimum price of $3 for pay-per-view material.
Super Exclusive Content In DMs
You may sell photos and videos, but you can also sell digital products like ebooks and PDFs, as well as ship tangible items to your fans. OnlyFans would just serve as an interactive payment processor in that case.
Live Video Streaming
Fan club app like OnlyFans gives you the option of having payment gated streams if you have a free account (your subscriber does not pay a monthly subscription). This effectively allows you to establish an entry charge to join your stream.
The basic "ticket price" starts at $5. This is ideal for live performers such as musicians, dancers, and actors, as well as any other artist who wants to stream something unique.
Referral Program
OnlyFans has a fantastic referral program to give creators another chance to make money. For the first 12 months of the Referred Creator's account, the Referral Payout will be 5% of their revenues.
Generate Tip From Feed Content
You might want to consider making access to your profile free, especially if you're starting from scratch and don't yet have a following. If your fans love the stuff you give, you can earn money by seeking tips from them.
Fundraising
As an artist, they have a large fan base, which they can use to profit from their fame and raise a significant sum of money through fundraising. The celebrity can invite their fans to join the platform and put on an exclusive show to raise money for a good cause.
Now the question arises that how entrepreneurs and businesses can generate revenue from fan club applications.
Commission-based Revenue Model
For subscription-based adult Video platforms, the commission-based revenue model is the most prevalent income-generation technique. You can charge a fixed commission fee to content creators who have signed up for the app, and earn money from the revenue streams outlined previously. OnlyFans, for example, receives 20% of the commission charge.
Advertisement
When the platform becomes the buzz of the town, more businesses will approach it to place advertisements on the platform. The advertisement provides a substantial sum of money to any platform. Once the platform has established contact with the users, more businesses would immediately approach the platform to place advertisements.
Move-Forward With These Steps To Create Fan Club App Like OnlyFans
Market analysis
Begin by conducting a market analysis before developing subscription-based adult Video platforms. The worldwide adult entertainment market is predicted to rise significantly by 2030, thus the potential is enormous. Knowing the industry's potential and trends can ensure that you start a profitable business.
Target audience's preferences
The next crucial step is to define your target audience and learn about their needs and preferences. One of the most effective methods is to review consumer comments on the websites of your competitors' brands. You'll be able to better assess market demand and design a unique business strategy that will positively impact your growth and scalability this way.
Examine your competitors
If you want to build a successful fan club website, you must include a competitor analysis in your business plan. Finding the strengths and weaknesses of your competitors' brands will help you avoid making the same mistakes with your own subscription app. Examine the tactics they used and how they contributed to their success.
Integration of feature sets
The other thing you must do, even before executing the concept, is to decide what features your website will include. The OnlyFans website is complete because it has crucial elements such as a creator profile, private chat, multiple payments, and a content buy option, among others. You can add additional features to make your subscription website distinctive and premium to set yourself apart from the competition.
Revenue-generating avenue
You must adopt the correct revenue tactics that connect with your business goals to run a lucrative fan club app. Subscriptions, in-website purchases, advertising, and other revenue-generating strategies are all popular options.
Choose The Best Way To Make A Fan Club Website Like OnlyFans
Develop from scratch
Starting from scratch is the typical and traditional approach to developing an app like OnlyFans. Without a doubt, this procedure necessitates a significant amount of time and work. As a result, it is fairly costly. Depending on the business requirements, development time can take anywhere between 6 and 8 months.
Develop using OnlyFans Clone
The majority of newbie businesses favor the current method. This is due to the fact that OnlyFans Clone Script is a flexible, scalable, and white-label solution that allows you to launch the app quickly.
Furthermore, this app solution is pre-built and contains all of the necessary elements for typical functionality. It may be feasible to make essential changes depending on your app concept.
It usually doesn't take more than a month because it all depends on how much customization is required. Because the development period is shorter, the cost will be lower, and most likely within your budget.
In General, It Can Be Said That
Having its extraordinary growth and demand, a fan club website like OnlyFans is a lucrative business to enter. If you want to enter the market for subscription-based adult Video platforms, a professional clone script is a better option than starting from scratch.
Suffescom's team has created a user-friendly OnlyFans clone software with cutting-edge features to ensure optimum company growth and allow you to tap into a global user base. For improved experiences, our team is also working on creating online subscription-based content platform websites.
Get in touch with our developers' team!