Airbnb soon after the release became the most popular vacation rental app among travelers. People can now plan vacation itineraries, flights, and other travel arrangements with just a few taps on their smartphones. Its quick growth is commendable, and it has sparked the interest of many aspiring entrepreneurs. If you own a big property and want to use it for your own advantage, consider building a vacation house rental business like Airbnb. This concept of bread and breakfast is still excessively broad, even though it is no longer a new normal. There are numerous factors to consider when launching a vacation rental business.
Even running a vacation rental business is a profitable business venture; it requires attention from your side. We've gathered our best guidance on how to create a vacation rental business using a script like Airbnb to help you avoid any headaches you could have when getting started.
Airbnb – The Basic Concept Of This Vacation Rental Business
Airbnb is a rental booking software and website that allows people worldwide to book affordable and amazing apartments. Users can rent everything from a single room to a suite and even a castle for their stay. Airbnb serves as a middleman between homeowners and customers looking to reserve a room. Homeowners can post their property on the app, and users can view the listing and reserve an Airbnb room using the app. Airbnb eventually recognized the value of this fantastic idea and brought the notion of Airbnb to life. They decided to rent out rooms at their homes to make a little money.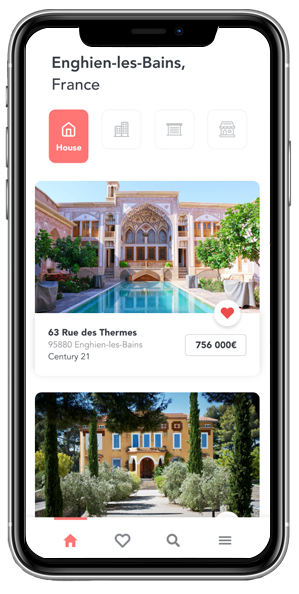 How To Start A Vacation Rental Management Company
Build Concept Of Vacation Rental Business & Its Popular Amenities
A pet-friendly space
Wifi
Free parking
A kitchen
A pool
Look At Some Statistical Figures of Airbnb –
Airbnb is one of the most downloaded travel apps, with more than 50 Million downloads.
Around 2 million guests prefer to acquire accommodation using Airbnb while traveling.
Airbnb is now available in more than 150 countries with over 5 Million registered stay spaces.
Airbnb also has active users on its platform that is over 150 million.
Business Model Of Airbnb & Its Popular Amenities
When it comes to Airbnb's business model, it's quite simple and uncomplicated, with the goal of making a profit without making any investments. As previously said, Airbnb is a service provider that allows individuals to book rooms through their apps, and it also allows homeowners who have spare rooms to rent to earn extra money by renting them out.
Airbnb charges a booking fee of 6-12 percent for every booking made through their app. Similarly, they charge the landlord a 3% fee for each booking they make. The company has not yet purchased a single location and is instead developing by serving others and making good commissions on their purchases.
In the following way, the business model of Airbnb works:
For Property Owners: The Airbnb app allows the home owners who have registered to list their property for short-term or long. They must offer pricing, terms and conditions, amenities, and other information. Property owners can list the following popular amenities for Mentone vacation rentals:
A pet-friendly space
Wifi
Free parking
A pool
A kitchen
Air conditioning
Heater
A washer
TV or cable
For Travelers: Travelers may use their app to view their homes in any area and check the property's details. Depending on the homestay's terms and conditions, travelers can reserve the homestay for a day, a week, or even a month. The owner then receives a request through the Airbnb app and accepts the guests' bookings. The guest then pays the remaining amount to the host after Airbnb deducts the booking commission.
Airbnb Unique Rentals Listed!
Beach vacation Houses: A beach house near the beach is occasionally used as a vacation or second home by people who commute to the house on weekends or during vacation seasons.
Lakehouse vacation Rentals: Boating, swimming, and relaxing on the beach are just a few of the great activities available on lakes. Some vacation homes even include complimentary recreational equipment, making it simple to spend a day boating or kayaking on the lake.
Treehouse Rentals: Treehouse housing is becoming increasingly popular as more people realize how awesome sleeping in one of these structures can be. Such houses incorporate heat, air conditioning, and a fully furnished kitchen.
Big Reasons Why People Prefer Airbnb For Their Stay While Traveling
Our modern technology has changed the dynamics of the travel and tourism industry. People are now switching from booking hotels. All thanks to the Airbnb-like apps that hit the market and enable travelers to stay at local properties, save money, and enjoy the real spirit of the place.
Staying at local property allows travelers to enjoy the real spirit of the place. One can enjoy the best local places and shop/dine in places where locals do.
It is a cheaper option than staying at a hotel. Travelers do not need to spend too much money on accommodation
Travelers will also get complete privacy till the end of their trip.
How To Start Your Vacation Rental Management Company – Steps Explained!
Investing in building a short-term rental property is a thrilling endeavor that allows you to earn good money.
Read the step by step guide on how to start a vacation rental business:
Learn the requirements for starting a vacation rental business: When you are at a point how to start a property management company, the very first thing you need to focus on is licensing. Your company must adhere to the local licensing certificates. Big cities within the tourism industry may have some specific regulations related to rental properties that need to be fulfilled. So check for the required taxes and fees, both for quests and your business.
Create a Business Plan: Knowing what you're going to do and how you will get there is critical before you start your vacation rental business. Jumping in and getting in over their heads is one of the most typical blunders novices make. Airbnb business plan for rental services takes more than just listing your rental property on Airbnb and waiting for the money to come in to make a vacation home investment. It's a business, and you can't expect to succeed without a business strategy, just like any other business. As a result, drawing out a real estate business plan that describes your goals and keeps you on track is the first step in launching a vacation rental business.
Get A to Z Ready For Guests: Real estate investors can move on to the following step, which is preparing the rental home for guests, after formulating a clear business plan. As a vacation rental owner, you must keep your visitors' comfort and convenience in mind when furnishing the home. This involves giving large-scale objects such as lamps, drapes, bed frames, nightstands, and other similar items, as well as everyday items such as hangers, can openers, tissues, hairdryers, and other similar items.
When launching a vacation rental business, make a list of the products you'll need. Try making a list of everything you'll need for the day. Basically, make sure your vacation home rental is set up in a way that makes guests feel at ease. Your first few tenants will tell you what they require, and after a few reservations, you will have a better understanding of what guests require and will be able to anticipate their needs.
Digitize Your Vacation Rental Business: Airbnb is a leading brand in the vacancy renting market, inspiring entrepreneurs worldwide to create similar alternatives. To design an app, you'll need a lot of programming skills, knowledge about the technology stack, and a script like the Airbnb app in place.
Here is the step-by-step process to make apps like Airbnb-
Finalize your idea: While you want to create an app similar to Airbnb's concept, it is already well-known, so you'll need to finalize everything, like what features you want to add to the app, technology stack, and other functionalities. The better your app idea is, the better you can perform in the outer market.
Select a Platform: Web, Android, and iOS are the most considered platforms for developing an app. However, you'll need to engage separate devs for each in this case. Another option is cross-platform app development, allowing developers to create native-like apps for various platforms using a single code base. Also, your budget matters – means you have to keep your budget in mind while selecting the platform.
Finalizing The Features: It's typical to begin developing an Airbnb mobile app with basic functionalities and features. The MVP version of the service allows users to provide feedback and better understand their needs. After that, you may add additional features to your Airbnb mobile app to make it stand out.
| | | |
| --- | --- | --- |
| Traveler Panel | Property Owner Panel | Admin Panel |
| Registration Page Search Bar Amenities Section Favorite Bookings Coupons and Gift Cards Cancellation of Booking Reviews of the Home stay Notifications Feedback for the Host Reminders of Bookings In-App Chat Referrals for Others History | Registration Page Listing of Homes Approvals for Booking Managing the Bookings Payment Portals Transaction History | Login Page Dashboard User Management Booking Management Promotions and Gift Cards Booking Requests Payment History Real-Time Analytics Managing Invites and Referrals Push Notifications |
Wireframing: Creating a wireframe before designing an app comparable to Airbnb is a great idea. It gives an idea of how the project will look once it is completed.
Backend/Frontend Development: This versatile method allows the developer to construct the back end as needed. UI/UX is critical for any program from the user's perspective. However, it should be built so that it effortlessly navigates consumers from one segment to the next.
Try out the app: Before going live, the app should be thoroughly tested to eliminate any issues and offer customers a flawless experience once they download the Airbnb app to their phone.
Release the app and keep it up to date: It's critical to keep the standards for Airbnb apps up to date while also providing consumers with new and exciting features.
How You Can Make Rental Business Outstanding With Holiday Vacation Rental Amenities Checklist
Property Maintenance Services: Your vacation rental company must provide scheduled maintenance to travelers. It is necessary for your company to contract the service out to local plumbers, electricians, etc. If your plan is to keep it just in-house, then you can also hire professionals permanently.
Housekeeping Services: The popularity of Airbnb is on the rise with its vacation rental maid services. Such a business truly understands that the first impression is the last impression on every guest. With this in mind, they combine all the services together, right from deep cleaning to many more. If you have plans to start a similar business, it is your responsibility to take housekeeping services under your umbrella.
Vacation rental kitchen checklist: If you are looking to give a perfect Airbnb experience to travelers, it is good to provide some kitchen essentials to feel comfortable during their stay. Don't make travelers struggle to find the kitchen items and allow them to get everything on their hands. Below is the checklist of kitchen essentials that you must provide to your guests:
Sharp knives
Cutting board
Coffee Maker
Utensils
Necessary Dishes
Mats
Rental Insurance: Most rental management companies are extending their business by offering insurance. This is something that actually requires financial backup to set up if you are just getting started.
Marketing Services: Healthy bookings is the backbone of almost every rental management company. Your earnings are tied with the client's contract type and experience. To make their experience the best one, you can offer below typical marketing services to your clients like:
Property photography
Booking management
Listing / site optimization
Advertising / promotional services
How Airbnb for Renting Cars Works?
Building platforms like Airbnb for renting cars is gaining huge popularity among entrepreneurs compared to the traditional car rental business. Such an opportunity allows property owners to hit the market by renting cars that is more than just gaining car ownership. By building your own Airbnb-like app, you can further link the travelers with cars they can hire during their stay to reach a specific destination. An Airbnb car rental app works in the following steps:
A person with car ownership can mention all the vehicle details and pictures.
Travelers or car riders have an option to browse through an amazing selection of cars and make use of smart filters to search for the right car for their adventure. 
Depending upon the option selected by the rider, the booking can be made immediately. 
To ensure a trustworthy vacation rental service, the owner can list the delivery place and the person who will drive the car, along with the license information. 
On the successful completion of rental rides during the trip, travelers can further make rental car payments choosing any option like google payment, debit/credit card, e-wallet, etc. in the most secure way. 
Related Article: How to Start a Rental Car Business
Is Airbnb cheaper than hotels?
Renting an Airbnb vacation rental is quite different from booking a room at a hotel. The rental spaces run by Airbnb hosts are privately owned and run by Airbnb hosts, whereas a hotel is an actual business. The purpose of the business model owned by Airbnb clone script is to collect small service fees from the hosts when they make a booking. If we talk about the affordable home-sharing options Airbnb offers its residents. Let's check out some more benefits of staying in Airbnb rentals:
Airbnb accommodations provide you with your own space for cooking meals.
The rentals are often unique as one can find a place to stay in a treehouse, houseboat, or even in the castle.
Prices are also often cheaper because the property doesn't have much overhead than a hotel stay.
Airbnb rental is an ideal option for long-term travelers allowing them to stay longer in Airbnb places and negotiate for better prices with hosts.
Is Airbnb safe?
It is fair enough to say that one of the best things that happened to the travel industry is the arrival of a ready-made Airbnb clone script that is safe enough. Million people prefer staging in-home advertising through Airbnb around the world. They love to spend a lot of time living in other people's properties. If someone is concerned about the safety that Airbnb offers or not, then you have to know about the in-built secure system that helps keep personal information safe at all times. Once travelers enter the Airbnb home for a stay, they ensure they are fully protected because of the availability of fire exits, emergency equipment, etc.
Conclusion
As you know much about the Airbnb business and its business model, you can take a step forward to build something like it and make good bucks. You need a million-dollar guide for building a million-dollar app – we have explained everything right from necessary features to how to get the app run leveraging the appropriate technology stack.
When it is about getting the best Airbnb mobile app designed for your business, consulting the best app development company will help you get the best product. At Suffescom, we have a team of young and experienced mobile app developers who have a vision to make something big. Our company facilitates both Android and iOS app development services worldwide. If you are finding a solution on how to start a vacation rental business with an AirbBnb Clone app, we are your one-stop solution.