Indeed, the scenario of the offline store has entirely changed. People are no longer excited to visit the supermarket anymore or any marketplace where they can be available. In the era of big retail giants, it is pretty challenging to find and relocate your store. It has been noted that most users prefer to use a dedicated marketplace mobile app rather than the website. This is the reason why this industry has been in significant demand recently.
In recent years, online markets have grown in popularity. Whether you're looking for or placing a classified ad, or buying or selling goods online, it all passes through an online marketplace app or website.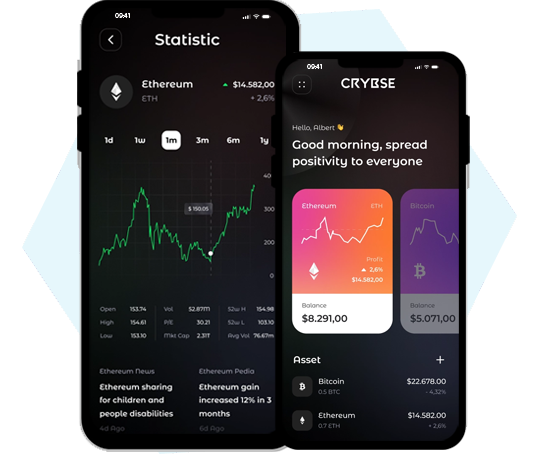 Launch Your Own Shpock Like App in 3 Easy Steps
Get into the market of buying and selling with our customized Classified Marketplace.
Request Demo
Pay
Go Live
During the holiday season, with many lock-downs and uncertainty, it's easy to lose motivation to try new things and feel limited in your options. Take use of this chance and some free time to declutter and organize your belongings! Shpock Clone is here to help you tidy, bulk up your wallet, and become more environmentally friendly. You can rapidly transform nearly anything into cash with Shpock Clone.
Clearing out the vision for you a bit let us know a bit about Shpock Clone.
What Is a Shpock Clone ?
Shpock is a free mobile shopping app that bills itself as "the marketplace for the smartphone generation." The boot sale app focuses on "really desirable" products that the seller no longer uses. Everything from apparel to video games can be offered, and one of its main selling points is that the advertisements are absolutely free.
Its user base has risen at an exponential rate in the last year, with over 2 billion monthly page impressions. Crafting a Shpock Clone can aid you to trade £6 billion worth of goods throughout the UK, Germany, Italy, Austria, Sweden, and Norway.
Developing Process of Shpock Clone
The Shpock clone application development method is centered on clever programming code and user interface design.
Find an Idea For an App
Most essential, you must come up with an interesting application idea in response to the client's requirement. You should investigate and conduct extensive research in order to accomplish this. This will entail determining what clients require and what challenges they have with present applications. On the internet, you can find a plethora of excellent application ideas.
You can also create a mobile application with features and functionalities that other similar apps lack. If you need a perfect clone of an existing program, make sure it has some distinguishing features or focuses on a different market.
Test Out the Ideas
When you're trying to come up with an idea through research, you should anticipate coming up with a lot of them. As a result, the next step should be to refine the thoughts in order to identify the immeasurable one(s). The traditional approach to finding an app idea is to create a functional prototype for it. Then you can evaluate if your app is decent or if there is any market interest in it. There are numerous free and excellent premium programs available to help you with this.
Hire an App Development Team
After you've completed thinking about your commercial center application, the next step is to start working on it. You can manufacture it yourself if you are an application designer. You can, on the other hand, hire an app development team or a team of dedicated app designers to do the job.
You'll very certainly need an engineer, a designer (interface and web), a database administrator, and so forth. If at all possible, look for and hire people that have experience with application development in a similar industry to the one in which you are developing your app.
Overcoming the Online Marketplace Industry Challenges with Shpock Clone
You'll need to keep track of a lot of factors when putting out an online commercial center application. Many contemporary programs are performing admirably, yet they are limited in their functionality.
The lack of a suitable means of synchronising correspondence between buyers and sellers is the first of these challenges. Even if there are numerous ways for buyers and sellers to communicate with one another, there is still a communication gap because the buyer may not always be online when the seller is, and vice versa.
The online commercial centres are also not very reliable. You can never put stock in a buyer/vendor or the items/services they are attempting to give unless you really observe or use it, regardless of whether you put faith in a site.
Another key issue with a large number of these websites/applications is the lack of data. It's likely that they don't have enough offices for customers to provide detailed information about their items/services, or that the merchant is afraid to do so.
It could also be a significant challenge for online commercial centres to identify and implement the appropriate revenue streams in order to make good money and keep the business going.
How To Make Money From The Shpock Clone ?
Make Money From Sale Of Items
Every time a product or item is sold through the app, the app earns a commission. The commission increases as the number of Products sold increases.
Allow The Promotion Of Ads Through A Paid Plan
The income model may allow paid plans for highlighting specific adverts to be purchased. They can also be prioritized.
Google Ads Can Fetch You Money
The app can make money by displaying Google Ads at numerous locations on the website and in the app. Because the Ad SDK is included inside the program, this is possible.
Earn Using Targeted Ad Campaigns
Offline merchants can be a lucrative business. To grab the user base market, they might launch geo-targeted ad campaigns.
Essential features to consider while developing an app like Shpock
Simple & Attractive UI
Because we feel that the initial impression is the most important, we must concentrate on creating an app that is both user-friendly and visually appealing to the users.
Dynamic filters
You can integrate dynamic filter choices for product categories based on your classifieds company requirements and to improve the purchasing experience of visitors with simple navigation on the site. Users can use this to find buyers and sellers, as well as search for products based on location and price.
Instant chat
You can allow buyers and sellers to have an instant talk without any intermediaries by introducing a chat option in your app. You might also include a function that lets users exchange photographs and locations.
Easy navigation
It must be simple to navigate or move from one screen to another. As a result, you can ensure that consumers have a smooth experience when using the app.
Products Exchange
This is similar to a barter system, in which a user can trade a product for another's. In the deal, no money is exchanged.
Payments Made Through Apps
The profile might have many cards. To make payment processing easier and faster, an in-app wallet has been added. Other payment gateways may be supported depending on the country.
Payment Escrowed
The transaction is escrowed and recorded in the pending balance when a buyer pays the seller. After the customer scans a vendor's QR code, the payment is released to the seller.
In- App Payment
Any payment gateway option can be used to recharge a user's wallet. Depending on the country, all payment gateways may be supported.
Scan QR Code
Every order in Shpock Clone Script generates a QR code. It can be scanned by the buyer to verify the sale of a goods.
Get Ratings Of Buyers & Sellers
Both buyers and sellers can give the transaction a star rating between 1 and 5, with 1 being the best and 5 being the worst. Because it is available to all in the rating tab, this improves the social trust score.
Money Withdrawal From Wallet To Bank
Users can withdraw money from the wallet to the bank with the administrator's permission.
View Insights
The merchants can analyze the performance of their adverts and gain insight into them. Click count, Comment, Chat count, Saved posts, and Shared posts are examples of parameters.
User Profile
It provides a comprehensive view of the user's information. Here you will see fields such as sale items, featured ads, urgent sales, sold things, archived items, deleted items, reviews, and exchanges.
View Buyer Rating
Both buyers and sellers are given ratings. "Quick Payment," for example, can be regarded as a useful comment. These ratings are open to the public.