Every month the launch of new cryptocurrencies emerges in the crypto landscape. And seeing the popularity and demand for digital currency, it is getting legalized in many countries. And these new revolutions have paved the path for startups and established businesses to enter the blockchain technology-powered business world. Especially, IDO launchpad development is the sector that is getting the most attention currently, with the increased blockchain-powered platform development rising.
If you are one of the ambitious entrepreneurs who want to start their own launchpad, the right time is here. If you wonder how this will happen, you are at the right place to get the required knowledge about the IDO launchpad.
You will get the solution to every doubt in your mind. We will guide you from the very basics to the upper level. After this, you will be able to start the process efficiently. So let's start with how the IDO launchpads come into play in the crypto world.
First, Understand the following terms: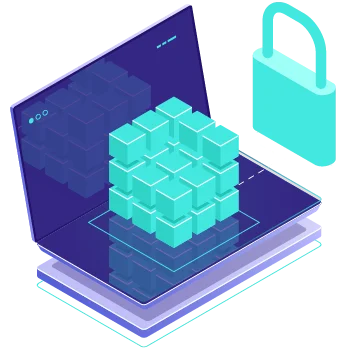 IDO Launchpad Like BSC Pad
Create an IDO launchpad like BSCPad and get funding for your upcoming DeFi solution. BSCPad Clone Script is a ready-to-market, bug-free, multi-tested IDO launchpad script to create a decentralized IDO launchpad like BSCPad.
Get in Touch
Crowdfunding
Crowdfunding is a means of raising finances for a cause or project by asking other individuals to donate modest amounts of money over a short period. Crowdfunding occurs online, most commonly through social media and crowdfunding platforms, allowing supporters to share a cause or project with their social networks easily.
When a company attains a specific point of development, it strives for fundraising to secure its funds and finance the next stage of development. This happens when a business needs more capital to rise faster than it already has.
Initial DEX Offering:
The Initial DEX Offering is a type of fundraising. The IDO token is issued using a decentralized liquidity exchange in this case. A crypto-asset exchange that is decentralized is known as a decentralized liquidity exchange. Liquidity pools are used to allow traders to trade tokens.
Liquidity pools are made up of crypto assets and a stable currency. USDT/ETH is an example of a liquidity pair. Depending on market conditions, traders can convert them between various crypto assets and stable currency. Because stablecoins have low volatility, they provide a secure option for traders to manage the excessive fluxes of crypto tokens and assets by exchanging them.
IDO Launchpad
An IDO launchpad is a decentralized website that hosts and advertises potential IDO initiatives. Investors can purchase IDO tokens to invest in these fledgling projects.
The IDO Token Launchpad platform, on the other hand, can be thought of as a venue where users can participate in early DEX offerings. Furthermore, if you want the best possible exposure to a decentralized marketplace, IDO token launchpad development is an excellent option.
As a result, the exchange and other crypto-based services can be more confident in their approach. You'll also have access to yield farming and other options that will allow you to add value to the table. Smart wallets and other technological advancements have made it possible to make payments more swiftly.
What Is The Need For Launching IDO Launchpad?
A few variables indicate the need for more IDO launchpads as IDOs begin to gain popularity among investors in 2020 and 2021, aiming to capitalize on the failures of ICOs and initial exchange offers (IEOs).
They include the ability for entrepreneurs to use decentralized exchanges to sell their blockchain products without concern of human error or hackers. It also allows for immediate transactions, allowing consumers to invest without intermediaries.
Including a crypto business idea in an IDO launchpad can encourage investors to trust the IDO project. As a result, an Initial decentralized offering launchpad solution addresses all of the challenges that arise at both the business and investor levels. More IDO launchpad portals are needed as a result of this.
How Does Crypto IDO Work?
The IDO Launchpad is a decentralized platform that allows businesses to list their cryptocurrency ideas for assessment and verification before making them public. This platform works well because the platform, cryptocurrency project owners, and users all have faith in each other.
All crypto projects listed on the platform, including the investors, get the most benefits with the IDO launchpad. The IDO tokens back up all the projects by offering them considerable returns on the investment. Meanwhile, the needed features of the platform are responsible for preventing the users from getting instant market trading due to excessive liquidity.
The IDO platforms are designed using cutting-edge technologies and are well-structured to attract users worldwide. The IDO platforms are fully decentralized, eliminating the requirement of the central authorities and benefiting the users by reducing gas fees and waiting times and allowing for speedier transactions. The IDO launchpad platform is powered by automated Smart Contracts to control the overall transaction flow, while a Peer-to-peer Network is used to boost transaction speed.
Benefits of Using the IDO Launchpad like BSC Developement For Raising Funds
IDOs are a good alternative for new companies wanting to launch a token and get immediate funding due to their mechanics, which allow better and immediate liquidity at all market levels.
Enhanced User Experience: IDOs help consumers save time by merging a secure wallet and trading platform support into a single interface. They can also handle a variety of wallets, enhancing the user experience significantly.
Fair Fundraising Approach: Using the IDO fundraising technique, companies, particularly startups, do not require a centralized exchange to begin a fundraising event. An IDO can also be started or joined by anyone.
Instant Liquidity: DEXs provide IDOs with immediate token liquidity, allowing them to operate without user interruption. As a result, investors will flock to the idea as soon as it is made public.
Growth potential – Funds are a necessary component of any cryptocurrency operation. Being in the spotlight is necessary. The IDO launchpad raises the project's visibility and popularity, which helps it to grow.
Opportunity in Investment – An IDO launchpad is one platform in the blockchain realm that opens the door to a variety of investment options. It establishes a stage for potential crypto projects and highlights them. It assists them in obtaining the investments they are entitled to.
Reduced Costs – When a project receives funds through an ICO or IEO, it usually has to pay exchange fees and wait for the exchange to approve the project before it can be listed. Because IDO-based initiatives are entirely decentralized, they don't have to pay fees and don't need authorization from anyone.
Fast Trading – IDO coins can be traded right away. This allows investors to purchase tokens as soon as they become available and resell them for a higher price.
Understanding Of IDO Launchpad Like BSC Pad development – Steps To Look Out
In the coming future, the Initial DEX Offering will outshine all the other crowdfunding methods. So, the wise move is to deploy the IDO launchpad while carrying sufficient knowledge of the development process. Here you can see the steps you must go through to develop a robust product.
Deep Research
Before developing any software application, you conduct a deep analysis of the requirements and market surveys; the IDO token launchpad development also requires thorough introspection to attract a huge user base and replace your competitors while occupying the top position in the market. If you invest more time in the initial phase to prepare the accurate roadmap, you can execute every step in an organized manner and at the decoded time.
White-Paper Drafting
After you've finished with road mapping, you can move on to writing a whitepaper. It is nothing more than a paper containing concise project information. This will assist investors in learning about projects and gaining a thorough understanding of them. They would determine whether or not to invest in the initiative after reading the whitepaper.
Front-end & Back-end Development
These two parts, the front end and backend, are highly important as they determine the platform's success (depending on the ease of navigating the screen and performance efficiency). It's critical to create an intuitive and interactive User Interface (UI) that will pave the way for a better end product of a stunning User Experience (UX). A well-designed backend ensures robustness and security.
Creating Native Tokens
It is recommended that a native token be produced for the launchpad in order to build and manage a long-term enterprise. It is entirely up to you whether or not to produce a native token; it is an optional step.
Stages of Testing
After completing the preceding processes, it is critical to complete the testing stage as soon as possible, as deficiencies must be corrected through a series of tests. Instead of releasing a fully finished product, it is recommended that you release a beta version so that you may receive user input and make modifications later.
IDO Token Launchpad Deployment
Deploy the decentralized fundraising platform once it's developed completely. While liquidity is a significant consideration, it must also be guaranteed that there are enough native tokens available for people to purchase.
IDO Launchpad – Salient Features
An IDO launchpad ensures that each crypto enterprise initiative is matched with the right investors. Furthermore, such launchpads enable entrepreneurs to communicate their vision and objective to a global audience of crypto aficionados.
A crypto business project's global visibility and audience traction can be increased using an IDO launchpad platform.
On the IDO launchpad platform, built-in automatic liquidity pools ensure that investors can cash out winnings promptly after investing money in the pool.
The Multi-chain feature of the IDO launchpad allows users to interact with projects across various blockchain networks.
The initiative can get traction from global audiences and investors because of blockchain's limitless network visibility.
By establishing exceptional crypto ventures with a precise aim and scope.
The launchpad's value and reputation are bolstered by the platform's ability to attract a large audience by launching verified crypto projects. It also assists projects in achieving their value by allowing them to be listed in IDO launchpads.
Launch Your IDO Token Launchpad Solution With A Recognized Blockchain Development Company
Have you considered using the decentralized fundraising platform? Connect with a renowned IDO development company to get started. You can achieve your goal of developing an IDO token launchpad platform created on a blockchain as you like with a dedicated & proficient team of developers with hands-on experience in blockchain technology.
Compared to building a fundraising platform from the ground up, many prospective facilitators are capable of delivering the IDO Launchpad Development, which allows for immediate platform deployment.
Feel free to approach market leaders and have your idea for an upcoming crypto business to generate funds from possible investors realized with the creation of the IDO token launchpad.