Today, everyone is jumping into the brandwagon of blockchain technology. From NFT marketplace to blockchain brush, everything is embedded in blocks. So, how about Blockchain for goods verification?
Blockchain for physical goods verification helps participants to record and trace product details with real-time access and 100% blocks security. Users can check price, date, location, quality, certification, and other relevant information to manage the supply chain effectively. The ability of blockchain to manage and control goods improves traceability of the supply chain and lower theft or losses of materials.
The most important example is the US, where it is found that many products on the shelves are mislabeled or have misleading labels. Mislabeled products can be easily sold at incentive rates to increase profit margins. Now, frustrated with fraud, buyers and businesses have become tech savvy and take advantage of blockchain technology to handle goods.
Suffescom Solution is an enterprise blockchain development company that empowers existing and new software solutions with blockchain technology. We have the experience and expertise to build top-notch projects that have the ability to revolutionize the industry and achieve the business vision. To know about blockchain technology for your businesses, get in touch with our experts!!
Let's know more about Blockchain technology for goods verification.
Use Case Of Various Industries For Blockchain In Goods Verification
1. Food and Agriculture
Food product verification through blockchain technology enables companies to trace products at full life cycle. They can quickly find out where the product comes and go with end-to-end supply chain visibility in real-time. In the absence of blockchain technology, it takes a long for companies to find and detect product details from paper works. Importantly, the process is time-consuming. Blockchain in food and agriculture products reduces financial losses and retains only a positive reputation. 
2. Pharmaceuticals
The pharmaceutical business aims to reduce counterfeit medicines harming the billion-dollar industry yearly. Moreover, these medicines are putting millions of individuals' lives at risk. With the power of blockchain technology, pharmaceutical companies can easily track medicines with serial numbers. The product number or serial number mentioned in blockchain technology allows companies to identify weak points in the present system and fix it. 
3. Manufacturing
Whether it's the clothes, shoes, or automotive industry, every business faces a challenge to track and trace their resources and streamline processes. For instance, there is always a risk of lost or damaged spare parts in the automotive manufacturing industry. Even the counterfeiting products are selling like hot cakes in the market, which are hard to track. But these products are harming business reputation. Blockchain technology can track parts with QR codes and address the project's complexities. 
4. Mining
Mining industries such as the mineral and diamond industries require blockchain technology to track environmental impact on production and accurately ensure authenticity. The diamond industry in the mining industry is a sensitive industry that requires product authentication from beginning to end users. It helps the users to confirm diamond quality. With blockchain technology, customers can obtain information from the origin to find product quality and every stage of stone conditions. 
Role of Blockchain For Goods Verification
In the era of technology, counterfeiting products are troubling suppliers and customers in every niche. If we take an example of the pharmaceutical industry only, the market for counterfeiting products has reached billions, with more than 1400 products since 2014. Blockchain technology helps to record and track every product & transaction with the capability of trust and credibility. The same lies with other industries, whether related to insurance, automotive, mining, or more.
End-to-End Supply Chain Visibility
In the modern world, brands that are more open to businesses enjoy lifetime customer support. Blockchain allows brands to stay connected with customers with decentralized technology. Consumers can product details from the point of origin to the moment they are shipped and reach customers. Above all, no one can temper information available to all and backed by blockchain security. 
Product Transparency and Traceability
As per the new survey, shoppers need as many details regarding goods from the point of origin to reach customers. In addition, they want to inquire about where their beef grows and what were the factory conditions during processing. Blockchain helps maintain the product's accountability and whole life cycle for goods verification and protects goods from thefts or other issues. 
Ultimate Features of Blockchain For Goods Verification Solution
It helps to showcase products from the proof of origin with real, safe, and authentic information.
Users can have engaging content that can be distributed directly with products.
Blockchain technology and goods verification platforms easily manage consumers' rewards and loyalty programs. It becomes a one-click solution to handle anything.
Direct access to documentation and customer assistance deliver smooth and efficient support to handle things.
Inserting any new product information or updating status is just at a one-click distance.
You can offer an omnichannel retail experience to customers by optimizing the traffic.
Decentralized platforms eliminate third-party intervention and let the shoppers enjoy a personalized experience.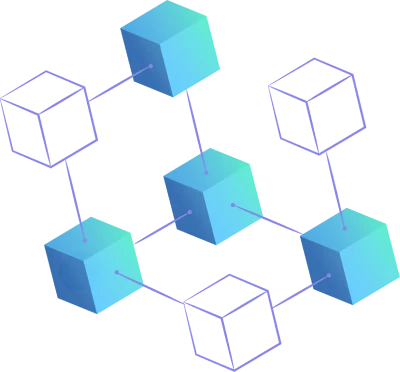 Want To Redefine Your Business Idea? Give Us A Chance!
Exchange Your Ideas With Our Experienced Blockchain Development Experts.
How To Build A Blockchain For Goods Verification Platform?
Building a suitable blockchain for goods verification platforms is a challenge in itself. There are numerous reasons for it. One, it's a new concept. Secondly, technology is spreading roots rapidly. To help you more, here we have curated a few points to help you build a blockchain-based business solution. 
Understand Your Business & Customers' Requirements
Getting business requirements first lets you know what software, app, or solution your company needs and how it can solve your business issues and deliver authentic products to customers. You should also work on how your platform can resolve customers' issues. Gathering all the details can let you enjoy a trustworthy blockchain-based physical goods verification platform. 
Find A Blockchain For Goods Verification Platform Development Company
Once you are prepared with customers and business requirements, reaching a reliable blockchain for physical goods verification helps you achieve your goal. You just need to discuss business details and issues; Business developers start working to create a wireframe of your project. Platform development can help you until you get the best in industry product. 
Now, moving with a blockchain development company, you should decide on the right type of technology that fits your business needs. You can also ask experts to assist. Various blockchain technologies like Ethereum, Solana, Hyperledger, Polkadot, and Polygon are available in the market. Each one varies with transaction speed and cost factors. Picking the right one allows you to build an innovative solution and serve users. 
Upon deciding on the technology, the next step could be finalizing the platform's features and functionality, making the navigation process easier and transaction speed faster. For this, you should focus on quick-to-use features that lie at one tap distance. Customers can quickly find out product history from the point of origin to the delivery stages. Most importantly, they can check the temperature to store goods at various levels. 
Testing! Testing! Testing
Once you are done with everything, it's time to test the platform. It helps to eliminate bugs and errors from the platform, and developers can fix the issue quickly. Experts at Suffescom solution conduct multi-level testing of your platform to deliver a 360-degree accurate solution. 
Cost To Build Blockchain For Goods Verification Platform
Narrowing down the blockchain app cost will be around $35000 to $150000 in terms of developers, project managers, marketing professionals, and more information. Blockchain platform development pricing also depends on two parameters which are average and median. We have listed below the complete picture of things affecting platform development to give you precise information.
Platform complexity
Front & backend development
Blockchain application encryption
Storage space
Network access
Smart contract
Programming interface
More…
Your company size
Blockchain technology usage
Your budget
A blockchain-based platform for good verification costing includes all these factors.
Contact our experts if you have any queries or require further information for your business!
Why We?
Expertise in developing blockchain technology projects
13+ years of experience in the IT industry
Developed various on-demand projects
24*7 availability
Friction free projects delivery