You must have heard about stock trading, which has been around for several years and is still a hot trend. But have you ever wondered what drives its persistent popularity? The possibility to make higher returns from fixed-income investments is the primary reason. This all says that stock trading has a promising future for everyone involved. Since everything is moving online, it is also estimated that stock trading will become a prominent sector in five to ten years.
You can see a good number of stock trading apps that have stormed the market, and Robinhood reported the biggest number of deposits in a matter of months. As stock trading is trending in the mobile app development space, now is the perfect time to jump on the market with your own unique yet innovative stock trading app. You can create one for you either from scratch or go with a market-ready solution.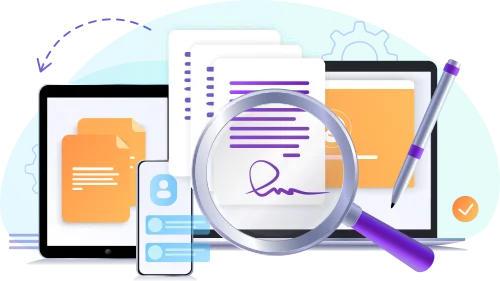 Launch Your Own Stock Trading App
Get in touch with us to learn more about our stock trading platform
Well, if you want to earn hundreds of billions and change the way people make investments, you are on the right track to building your own app. Stock trading apps impact lives in more than one way. You might be wondering here how to make a stock trading app that makes millions of bucks? Of course, we will let you know the secret.
This article covers everything – How to build Robinhood Clone App? While revealing all the essential features that go into its development.
Market Overview of Stock Trading App Like Robinhood
The modern stock trading market has a huge potential and is driven by users who are likely to invest with little money. Every 1 in 4 people download the stock trading app and start investing right away. The overall process is simple and affordable due to the zero-fee investment. Also, the market study says that the stock app market will reach US$30.9 Billion by 2025. So it is an ideal choice for trading businesses out there to invest in stock trading app development, enhance the services, and build a strong customer base.
Among the many major players in the trading market right now, Robinhood is one of the brightest ones. Since its launch in 2014, the platform has grown by engaging users in millions. Although Robinhood lacks in a few aspects, the best stock trading app is yet to be developed. So, it is your turn to get your own app like Robinhood, overcome all the challenges, and shine in the trading world.
Benefits of Building Stock Trading App
Maximum Investors:
The number of Investors in the stock trading market is on the rise. Their goal is to drive large amounts of savings at the time of their retirement. To better manage with the investors, building a powerful stock trading app makes sense. A stock trading app makes the management of investments much easier. An app allows investors to reach their targets at any time by purchasing shares at the right time.
Accurate Data Analytics
There are many investors out there who complain they aren't getting the right analytics with a traditional company. But in the case of a stock trading app, there is no chance of misguiding the investors. A stock trading app keeps investors aware of everything that is going on in the stock market.
End Security Issues
The biggest doubt that arises when someone trades with a traditional company is whether their financial data is safe or not. But when one uses an app, one can ensure there is more security for the data. No unauthorized person can access the app or even open an account.
Complete Control
With the stock trading app, one can have complete control over their account through the app. They are able to edit all of the details in the portfolio, and there is no need for anyone to manage the account.
Now that you are aware of all the advantages that a Stock trading app offers, you must be thinking of customizing one for you to boost the business. But for that, you make sure that there must be an experienced stock app development company behind who can help build the best solution for you.
Do you have a cool app idea in mind, but you don't know where to start? This post will help you get in the right direction. Keep reading till the very end.
Must-have Robinhood App Features
When creating a stock trading software or app, it's critical to consider which features to include. You make sure to add features that make the entire experience user-friendly. Below are a few features that you must include in your mobile app.
Dashboard
The dashboard displays everything an investor needs to know, such as balance, charts, and holdings. Because the screen will contain a wide range of information, it's critical that you present it all in a way that avoids information overload.
Portfolio
Investors will be able to design and manage their own portfolios with this feature, rather than depending on a third-party agent. It would be beneficial at this stage to add the filter and sort functionality in the portfolio to make it easy for investors to find what they are looking for.
Latest market data:
The application should have all of the most recent market data to keep investors informed about their stock performance, as well as an understanding of how all stocks are trending in the market.
Stock trading functionality
The foundation of Robinhood and comparable apps is stock trading. It is the feature of the software with which users will interact the most. You should make the entire process of holding, buying, and selling the fund a hassle-free event for the investors.
Fund transfer:
This section of the app will primarily focus on moving funds from users' accounts into the app, which will subsequently be used in stock trading. This is one of the functions where most of the focus should be on developing a secure platform that allows consumers to safely transfer payments in real-time.
Watchlist:
To make it easier for investors to keep track of the stocks they're interested in, you should provide them the option of adding them to a watchlist. This way, they won't have to look for them each time they open the app.
Notifications and alerts:
Stock trading necessitates quick access to relevant data. Users can obtain essential information regarding events, earnings, growth, and fall through notifications and alerts.
Trading Education:
Stock trading programs like Robinhood are used by both seasoned and novice investors. This is why some apps include a learning tool to help new users learn everything there is to know about the stock market.
Data security:
The Robinhood app has a well-known security system that encrypts all-important user information. So, if you're creating a stock trading app, you should prioritize the encryption of user data such as bank account information, balances, and transaction details.
What Steps Involved In Stock Trading App Development?
Have you ever thought, "What if you go with the build-up of a stock trading app and change the whole face of the stock market?" It's a positive indication if you are looking to make maximum profits! So let's talk about the steps that involve in Stock trading app development:
Market Research & Platform Selection
In-depth market research on your target audience is the very first step you have to take when transforming your app idea. Once you are done with your market study, the next step is to determine the type of platform on which you want your stock trading app to be built.
If you don't have much understanding of the platforms, building a highly-functional platform is impossible. The best thing is to build a cross-platform solution that can be used on any platform. A cross-platform solution gives enhanced visibility.
End To End Trading App development
Programming Languages: Now that you have decided on the app platform, the next step is to choose the programming language. There are many programming languages and blockchain frameworks that are used in the build-up of the stock trading app, including Swift and Objective C for iOS, whereas Kotlin and Java for Android.
Back-end programming: For the build-up of a powerful backend, you need to bring several technologies in place. Also, you make sure to hire someone who has a lot of expertise with databases, architecture, and software.
Front-end programming: In front-end development, keeping clients' preferences in mind is essential. The process requires knowledge of languages like Java, CSS, and HTML and skills in React, Angular, JQuery, and others.
What Factors Go Into Determining The Cost Of A Stock Trading App?
Let's see how much it costs to design a stock trading app like Robinhood. We've covered the key features and step-by-step instructions for doing so. When it comes to calculating the cost of the Robinhood Clone app, all these elements must be taken into account. With all these elements in focus, you can easily determine what influences the cost of developing an app like Robinhood. Below are a few factors that go into determining the cost of a stock trading app.
Consider Your App Requirements: The Robinhood features a simple and straightforward interface. The platform employs a number of micro-interaction components not found in other similar apps. The cost of developing a stock trading app is increased by these factors. If you want to make a lasting impression on users at first, you should include features like Push alerts, Icons, and customization. A smart design of an app will surely entice people to use your app more.
Backend and frontend development: The cost of building an app like Robinhood also depends upon the frontend and backend of the service. You can easily determine cost depending upon the backend/frontend technologies and frameworks you choose.
When it comes to the building backend of the stock trading app, there are basically two techniques – one is Monolithic and the other is Microservice. While Monolith is much more affordable, the Microservice backend helps you build long-term and highly scalable apps.
Platform selection: A Stock trading app ideally be available on two platforms; either iOS or Android. Building your app on various platforms will raise the app and wallet development cost. It is ideal to prefer one platform that is in more demand. This will surely help you save a lot of your money in the beginning.
Choice of app development company: The cost of the stock trading app will also be determined by the app development company you select. A reputable enterprise blockchain development company has a lot of experience and is backed with professional resources to build high-end solutions. While it might increase your expenses, the quality of service will not be affected in any way.
The factors that help determine the cost of stock trading app development do not end here. Other factors like features, functionality, the technology stack, and so on are also on the list.
Get Started With An App Developer Having Best Offers For You
Moving towards the end of this blog – it is fair enough to say that stock trading is trending right now with so many apps available in the market. If you are interested in building stock trading apps like Robinhood, hiring a professional app developer is a worthwhile move. They help you know how to make an app like Robinhood for handling stocks and much more.
One of the best stock app development companies that help make your dreams happen is Suffescom Solutions. You can connect with us and put forward all your needs and expectations regarding the stock trading app. We have the most knowledgeable and experienced development crew.
With us, you can ensure the greatest possible bespoke app development for stock markets based on their extensive experience and creative thinking. Our top-notch stock trading app development company will provide you with every needed assistance to satisfy your business needs and make you stay on the competitive edge.