Raise Funds For New Cryptocurrency Project With IEO Development Company
Raise funds for your crypto-based businesses with fundraising opportunities by Suffescom Solutions, a leading IEO launchpad development company. At Suffescom Solutions, we have a team of experts with the best experience to launch your blockchain or crypto project. Start your crowdfunding campaign with the help of our strategic partnerships with emerging cryptocurrency exchange platforms like Binance. Our IEO professionals can assist you in setting up a crypto exchange to list your IEO projects.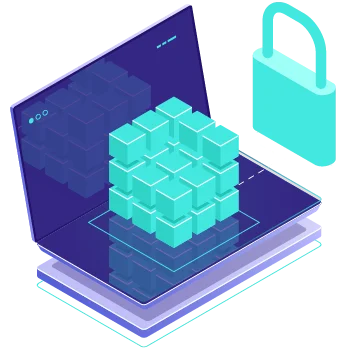 IEO Development Company | IEO Launchpad Development
IEO is among the most popular fundraising strategies on cryptocurrency exchange platforms with access to the investor pool.
Get in Touch
Initial Exchange Offerings – An Emerging Fundraising Model
IEO is one of the most preferred fundraising models on crypto exchange platforms that provide investor pool access. IEO increases the trust in the crypto or blockchain projects listed under the Initial Exchange Offerings. Investors consider IEO a safer fundraising platform as these exchanges ensure due diligence before accepting any project. IEO is considered the best token sale platform where all the new tokens are sold to various users. You must be an exchange user if you want to participate in IEO. Your IEO blockchain project will be thoroughly checked to sell your new token. The experienced team will thoroughly analyze your project to avoid fake projects and scams and raise funds.
Suffescom Solutions, a leading IEO development company in USA, has developed a platform that allows you to sell your tokens and help investors and other clients to get started. Our credible IEO platform connects the project owners with investors worldwide to raise funds quickly. At Suffescom Solutions Inc, we have a blockchain expert team with the right experience to launch your crypto IEO project.
Upgrade Your Business Entity With IEO Launchpad Development Company
Why Consider IEO Launchpad For Fundraising?
IEO is the most secure way to fundraise your project. Most businesses prefer the IEO crowdfunding model over others because of the perks it offers.
Trustable Method
IEO creates trust among the investors to make the project assertive. The IEO project provides background checks before exchange listing.
Exchange Listing
IEOs are only listed on crypto exchanges, unlike other fundraising methods. IEOs are responsible for validating the projects and the investors.
Transparency
The IEO method provides trust and project transparency by making project details like a roadmap, scope, modules, and team members open to view by the investors.
Fast Processing
IEO is more straightforward and quicker than other crowdfunding models. The investment process begins as the project is listed since all verifications are pre-checked.
Security
IEO exchange double-checks the credibility of the project and the team, making it more secure for the investors in an exchange-based IEO project.
High Success Rate
IEO is considered the most successful fundraising platform because of its global presence. Investors from any part of the world can take part in IEO.
Initial Exchange Offerings Crowdfunding Pillars
Visibility
Our launchpad development company provides launchpad access to our clients that list their organizations for more visibility.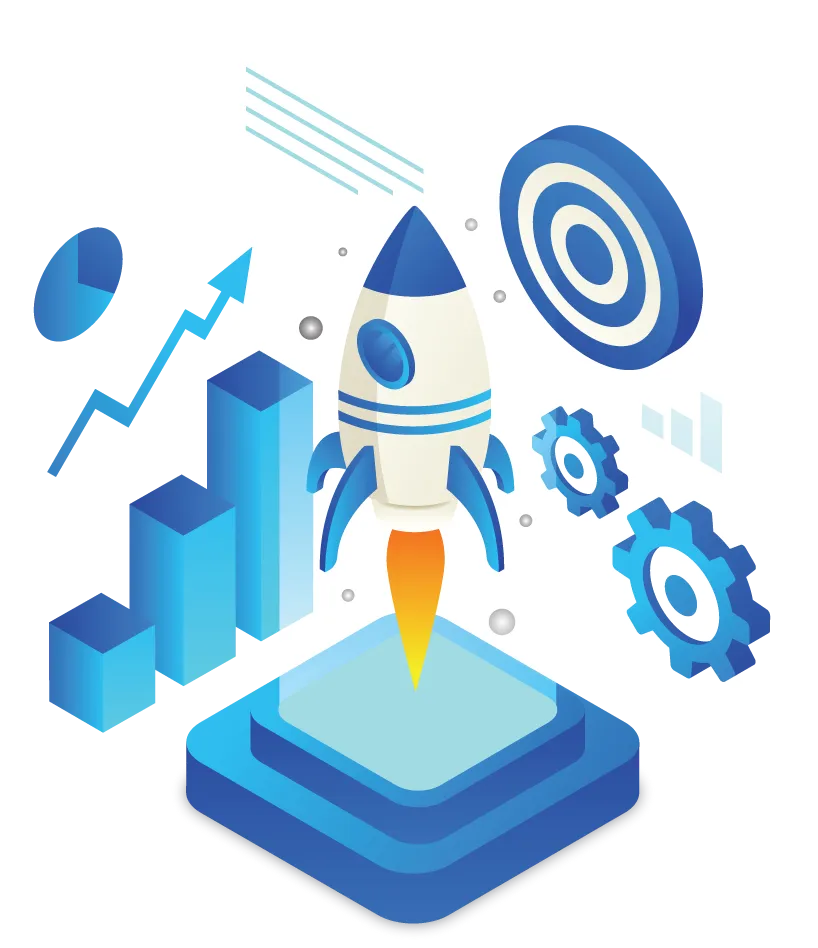 You Choose, We Launch
White-label Crypto Launchpad Compatibility
Security measures like DDOS and HTTP authentication are included in our White label Cross-Chain Launchpad. Your business initiatives can raise money using our launchpad as a platform. We make sure that potential investors are presented with the finest available information about your company.
Get Free Consultancy
Top Fundraising Model
Our IEO launchpad can create numerous ways to raise business funds. The crypto launchpad platform generates high revenue.
Investment Opportunities
The cross-chain IEO launchpad platform generates business initiative funds by transforming your business ideas into action.
Business Development
IEO development company facilitates crypto platforms with business development that raise funds using crypto tokens.
Liquidity Pools
IEO launchpad includes a feature of liquidity through which users can invest in a fund pool to participate in yields.
Token Investment
IEO launchpad allows users to invest their tokens in DeFi savings to ensure that project is used to sell high tokens to raise funds.
Staking Modules
Through staking modules, managers can create various categories of investors to put tokens on a cross-solution crypto platform.
Wallet Integration
The cross-chain IEO platform includes a wallet integration feature to add digital wallets to get crypto initiatives.
KYC Compliance
Using the KYC compliance tool, the platform owner accepts the user credentials before permitting to use of the IEO platform.
Transparency
The complete platform transparency and equity create a trustworthy relationship using a token lottery-based system.
Flourish your Business With Initial Exchange Offerings (IEO)
Top-Rated Initial Exchange Offerings Development Services
Initial Exchange Offerings (IEO) is a blockchain approach that lets investors and companies compete in the crypto and crowdfunding markets. It is the best way to raise funds and keep token track created by businesses, startups, and small firms. Suffescom Solutions, with its high experience in the blockchain industry, provides top-notch IEO services to organizations.
Trusted Services
Investors begin to trust the IEO project tokens when the project is screened and approved. IEOs need to be trustworthy, as various investors from numerous foundations exist.
Token/Coin Creation
Our IEO services help businesses to develop a token or coin of their own choice. The firms can develop a fully compliant Stellar token, Ethereum token, or any other cryptocurrency.
Documentation
Our blockchain & crypto experts team helps you create a whitepaper that gives all the project details you can use further to pitch in front of the investors.
Smart Contract
The token utility and other factors resemble the development and implementation of Smart Contracts that operate with total efficiency without any manual input.
Listing Exchange
Our partnership with the best crypto exchanges worldwide helps to list your tokens with no hassle. Our IEO platform attracts investors from different parts of the world to have massive investments.
Exchange Reputation
Choosing an IEO platform depends mainly on the elements like reputation and credibility of the exchange. The user needs to trust the exchange as they hold all IEO projects ultimately.
Our End-To-End IEO Marketing Services
Landing Page
We help you create a landing page that links to all the advertising posts and links. From this single page, investors will route further to the appropriate page.
Project Website
Unlike a landing page, we build a fantastic website with various pages built to have multiple conversions.
Market Research
Our team performs in-depth market research to determine the crypto market's needs that help find the effective way for the token offering.
Social Media Profile
We help you create social media profile, and to manage it, we raise brand awareness and FOMO in front of the audience.
Community Development
Our marketing team helps you create interaction by creating a community and providing regular token updates, token launches, and other things.
Project Profile
Project profile management helps you maintain a positive token image in front of all the investors on various social media platforms.
Content Marketing
Our best content creators create the best and most captivating content and spread the content to various platforms to make your brand stronger.
Press Release
We attract more investors to the event by creating the best press releases about the token sale before the time.
Email Marketing
Our email marketing process generates more potential leads. Sending emails to investors daily helps you build buzz that converts them to a lead.
Influencer Marketing
With the help of some significant people in the crypto world, we raise awareness about token buying or selling.
Paid Campaigns
Our paid campaigns expose the selling tokens, which helps create visibility among the people who want to buy the token.
Video Marketing
We provide some exceptional results by broadcasting brand videos on some social platforms that will make people invest in your tokens.
Interested in creating your IEO Development? Book a FREE Consultation Here!
Perks Of IEO Development To Strengthen Your Business Identity
Auto-listing
Unlike other fundraising models, IEO provides the auto listing. The IEO will be listed immediately after a launch event.
No Additional KYC
Investors need to provide KYC information only once when opening an exchange profile. After that, they don't need to be verified.
No Additional Smart Contracts
IEO is done through exchanges, and smart contracts are also enabled on exchanges, so no additional smart contracts are required.
Quick Funding
IEO launchpad development company provides a crowdfunding platform that enables a fast funding process.
Trustable
There is no chance of scamming through exchanges, as the exchange profiles are validated. This increases the investment.
Development Approach For Initial Exchange Offerings
Gathering Project Needs
Our team will gather all your project requirements, and we will provide you with the best suggestions after consideration. We'll proceed further after the final decisions are made.
Tokenomics
Our team allocates the total supply into various categories. These categories are partner allocation, public sale, supply, etc.
IEO Development
As per the token standards, we use blockchain and crypto techniques to create IEO tokens and implement smart contracts to confirm token encryption.
Security
Our dedicated security analysis team keeps a security level and encryption status check of the developed tokens to avoid online data breaches.
Listing Exchange
Once the final check is done, we proceed with the exchange listing process to host IEO on a crypto exchange for investors to participate in the sale.
Suffescom Solutions – IEO Launchpad Development Company
Services Advisory
We assist communities and organizations with the expertise and technical assistance to keep them upgraded with the recent coming services.
Monitoring Market
Our team performs continuous surveillance of the market to monitor market analytics and the market structure.
Expanding Ecosystem
We help our clients get their projects in front of investors with community-backed influencer and marketing solutions.
Vetted Projects
Before making any final decision, we go through the background review and project process.
Compatibility
IEO launchpad company provides services that assist projects to be developed in the best blockchain networks and get listed on the platforms.
OpenSource
Our IEO crypto launchpad is an open-source platform that provides early token access based on a blockchain environment.
Share your business requirements and other particulars with our experts!