The lottery industry saw a drastic popularity a few years ago. Thanks to decentralized finance (defi), which assisted in expanding this industry in the blockchain space at a huge level. Previously, the lottery industry faced problems like lack of transparency, high organizing costs, no large jackpots, regulatory crackdowns, fraud, etc. The decentralized finance system overcomes all these flaws.
With the DeFi Lottery System, new protocols were introduced, offering equity and transparency to the decentralized finance platforms. Such systems provide highly profitable opportunities in terms of money.
To your surprise, there were also some digital platforms that were centralized, and the associated aspects were also centralized, like lottery, issuance, purchase draw, and cash. However, the advent of blockchain streamlined the entire process of the lottery system, ensured transparency, and eliminated the chances of fraudulent activities.
This sounds quite impressive. Isn't it?
If you are influenced by the DeFi lottery platform and wondering about developing such a platform, then contact Suffescom- an expert in developing DeFi lottery platforms. Whether you are an established one or a startup, we can cater to your needs with top-notch solutions.
Before moving ahead with the development of DeFi based lottery system, let's first analyze the future of this industry. 
Most individuals are quitting traditional platforms and moving towards DeFi lending platforms.
More blockchain lottery platforms with higher transparency.
There will be an improved knowledge base for users to use DeFi lottery platforms.
Collaboration of traditional lottery platforms and crypto-based platforms leads to boost its visibility.
Blockchain-based platforms ensure the reduction of unlawful activities.
The cutting-edge technology guarantees the internal optimization of the decentralized lottery platforms.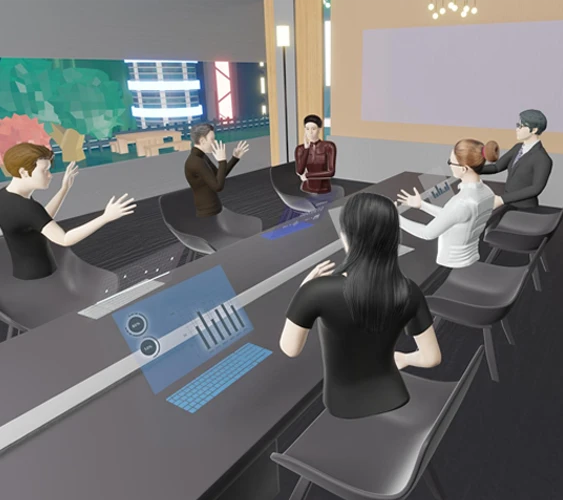 Launch Decentralized Lottery Platform
Development from scratch or Whitelabel
Development of lottery concept
License
Lottery website development
Get in Touch
What do you know about the blockchain lottery platform?
The decentralized lottery system is the emerging system in the lottery segment. It supports good capital investment with no pooled capital custodianship. The blockchain technology behind this is revolutionizing the lottery industry and proving a boon to DeFi users.
You might be thinking about how the winner is selected. Well, the winner is chosen with the help of smart contracts, and the major part of the lottery is allocated to the winner.
Developing the DeFi Lottery platform
The DeFi lottery platform has brought tremendous benefits to the lottery industry as well as to businesses. Many enterprises are flourishing through the DeFi-based lottery system. It ensures no loss to the users and makes the process translucent to them. Businesses can develop their own crypto lottery defi platform to get recognition worldwide in cryptos.
The experts in the crypto lottery will move the entire DeFi lottery process i.e. from ticket sales to prize distribution, to the blockchain platform. Suffescom is the leading decentralized app development company that will provide complete assistance in establishing and launching decentralized lottery platforms. Accelerate your business growth with the modern DeFi-based systems.
Steps involved in building a blockchain lottery platform
The decentralized lottery platform can be built by following the simple steps listed below:
Step 1– Development from scratch or Whitelabel
This is the very first step of development. You need to decide whether you want to build your platform from scratch or want to have a white-label solution. Building from scratch gives your full control over the development process, while the latter is a good option if you want to build the platform quickly without any licensing issues.
Step 2– Development of lottery concept
The lottery concept is also totally dependent on the entrepreneur. In this step, while creating a blockchain, you need to find the size of bets and winnings, the number of participants who can participate, and random numbers selected from the pool. All of this will help in shaping the concept of a lottery system.
Step 3– License
Creating your own blockchain lottery platform would require licensing.
Step 4– Lottery website development
Creating a Whitelabel lottery website does not require much effort and time. However, when developing a website from scratch, it is necessary to follow the development process that involves designing, creating smar contracts, testing, deployment, maintenance, and marketing.
With the above-mentioned steps, you can easily build your own lottery platform over the blockchain. However, contacting experts for the same can be beneficial though.
Core components of the DeFi lottery platform
All the industry challenges are solved with the key components of the DeFi platform. Therefore, it is necessary to have a thorough understanding of these components before developing the platform.
Let's have a look at the core components of the decentralized lottery platform:
Blockchain powered RNG
There might be chances that you have not heard of RNG, or you might have heard. Well, whatever the case- we will cover RNG.
RNG(Random Number Generation) software efficiently performs the lottery operations. RNG protocols built on a distributed ledger made it possible for every user to verify the authenticity of the generated number. There are diverse methods for different RNG protocols, such as Verifiable Random Function (VRF), Block-hash, Bitcoin Beacon, and many more.
Smart Contracts
Unlike traditional lottery platforms, blockchain lottery platform revolves around smart contracts. These contracts are a set of rules written in the form of coding; by dapp developers. These eliminate the requirement of intermediaries and central entities; thus, cutting the transaction fees, minimizing the risk of fraud, and helping build credibility. Once the contract is built, it can't be altered unless both parties agree to do so. The smart contracts also store the transaction history so that it can be easily accessible to users.
Smart contracts have different types that perform different operations.
Syndicate smart contracts
A syndicate refers to a group of people playing a lottery together. Every new syndicate is accompanied by a new smart contract, which holds all the terms and conditions of the lottery system. In these terms, everything is mentioned, including RNG, amount of lottery, withdrawal terms, date and time of lottery, etc. These syndicate smart contracts are viewable by both the syndicate players and the company.
Insurance smart contracts
The traditional lottery systems are inefficient and costly, bringing several issues and fraud claims. So, to overcome these flaws, insurance smart contracts are built, which assist in streamlining the whole process and administrative tasks. Hence, the cost of operations is also gets reduced. These insured smart contracts do not involve any intermediary; thus, avoiding duplicate claims and other illegal activities.
Client operations smart contracts
Historically, a lottery system is quite complex, but DeFi Lottery System makes the whole process simple since it is blockchain-based. The record of each lottery participant is kept on this platform. Client operations smart contracts are built for each participant to offer higher transparency.
Token
Lottery systems with native tokens ensure a no-loss lottery system. The users buy lottery tickets by depositing native tokens into the pools, where a weekly or monthly draw is held. The winners get rewards and non-winners can roll their lottery ticket to the upcoming lottery syndicate. The users can track the tokens that they staked in the pool using the client operation smart contracts.
Features of decentralized lottery platform
The blockchain-based lottery platforms are autonomous in nature that eliminate third-party involvement. This makes the whole process super transparent and establishes trust among users.
Blockchain lottery systems are highly reliable as these incorporate smart contracts that do the calculations perfectly and distribute the award without biasing.
With such platforms, you can easily keep a regular check on ticket sales, KPI (key performance indicators), sales, and revenue generated. Hence, ensure zero confusion.
DeFi lottery systems are not regulated by any governmental entity. They are democratic in nature; however, they might have to follow some regulations and practices in a particular region.
The development of the crypto lottery defi platform is a fantastic choice for everyone due to financial inclusion. You can put your security problems behind you and focus on your primary business concerns once you have access to tamper-proof data. Additionally, it makes it very simple to achieve transactional integrity in the event of an audit.
You can create space for efficient operation due to the flexible blockchain platforms and the modular software stack. Finding the ideal fit is all that is necessary to watch your platform grow.
Why is Suffescom the best DeFi lottery platform Development Company?
To assist start-ups and established businesses in launching their decentralized lottery platforms, Suffescom provides comprehensive DeFi lottery development services. We use the blockchain's decentralization and immutability properties, de-trust, and smart contracts, to create lottery systems that facilitate easy information sharing, process transparency, real-time oversight, and reliable results. Utilize our knowledge to unlock the commercial potential of DeFi lottery platforms.
What do we offer?
Excellent technical knowledge
Blockchain is in our veins and mind. Our team of professionals has thoroughly researched platforms from numerous perspectives and can make your concept a reality.
Our team will assist you in fine-tuning your strategy, making recommendations for the finest modules, reducing costs, marketing your lottery platform, and creating your own community.
After thoroughly analyzing your target market, we design your project with precision and hand it over to you to close the deal.
Our work doesn't end with the release of a product. While we handle the other aspects, we assist you in keeping your attention on growth.
Our platforms enable you quickly onboard new users while continuing to influence your current ones.
We offer the best wallet integration tools, APIs, and user-friendly dashboards.
Cross-Platform Experience
We assist you in creating solutions for several chains and gaining comprehensive knowledge.
We develop the best DeFi lottery development platforms that enable seamless information interchange with decentralization at its core. Our team ensures that your platform is open, provides real-time monitoring, and yields reliable outcomes. Therefore, stop waiting and start utilizing the enormous value potential of DeFi lottery systems!
To conclude
The lottery industry can be easily streamlined with Blockchain technology. Smart contracts can automate the entire procedure in a trustworthy manner, from ticket sales to reward distribution. With eminent features and the attractive future scope of this system, you can take the lead in redefining your lottery business. We, at Suffescom, leverage our years of experience in blockchain for the DeFi lottery platform development. To discuss your company needs, get in touch with our subject matter specialists and advisory team.