Gone are the days when game development was in the back seat. The gaming industry's future is in the hands of blockchain gaming development. Creating a multi-dollar gaming industry is now possible and approachable with play-to-earn games.
"Yahoo Finance" stated that by 2026, the global gaming industry will cross $314 billion. With such substantial net profit and billions of users, this blockchain-based gaming industry is booming rapidly. This rising popularity will pave the way for many investors to earn profit soon.
Continue reading below to learn more about play-to-earn games and the cost to develop P2E gaming app.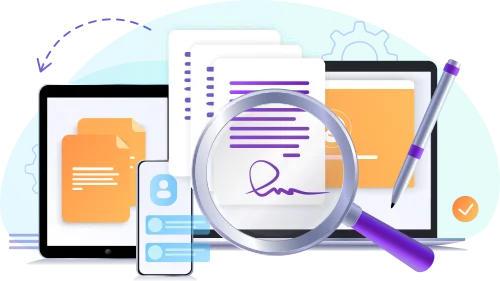 Launch Your Own Metaverse Gaming App or Platform
Launch Your Own Metaverse Gamig Platform & Grab The Best Business Opportunity These Days.
Let's, First of All, Understand What P2E Games Are!
Play-to-Earn games are games where players earn while playing. The earnings are in the form of digital cash or NFTs that have real-world value. Blockchain technology has completely transformed the free-to-play model into a play-to-earn model utilizing NFTs. It assures the authenticity and ownership of the in-game assets. It is now possible for players to earn rewards and prizes by playing games, and rewards (in the form of NFTs) can be traded further for more profits. The games like Axie Infinity and Sorare are good examples of p2e games where the in-game values are sold for real money.
You might be thinking about the logic behind these games. Well, the common logic applied is as follows:
Fiat money is invested in buying in-game assets.
While playing the game, players can earn more in-game assets than the investment.
Interestingly, players can exchange these in-game values for fiat currency.
Best Metaverse Game Development Company
Development of P2E game
The development process of the p2e game is similar to traditional game development. However, the only difference is in the game's economy, which involved tokenomics. This emerging in-game technology will help users generate value in crypto token form and trade the tokens with other assets.
Now, how can these tokenization be brought into action? The answer lies in blockchain technology, which along with smart contracts, establishes the NFTs games with proper rules.
The rise of cryptocurrency has paved the way for unbelievable NFT games. The popularity of NFT games will set a new gaming paradigm by providing users with unique interaction.
When there is so much to discuss these p2e games, one can imagine how vast the blockchain concept would be!
P2E NFT Mobile Game Development Cost Breakdown
How to develop these games and make their work successful? To answer this question, below are a few steps involved in the development process of P2E games.
1. Clear the idea behind your app
We all know that before developing an app, it is essential to understand the motive behind the app. Similarly, for developing any NFT game, it is mandatory to be clear about what kind of app you want to create. Do some research about blockchain and non-blockchain games, find the market trends, know your competitors, and ask a few questions to yourself before moving ahead. The questions such as-
What type of game do you want to build?
What are similar apps available on the market?
How would you monetize your gaming app?
If there are any similar gaming apps available on the market, it will lend you a helping hand in developing a much better gaming app. On an additional note, you may also identify the strengths and weaknesses of the particular app and can come up with relative solutions if something doesn't work in the specific case.
All this research will assist you in laying a solid foundation for the p2e game development.
2. Develop the game
After thorough research, the next step is to start with the development. For this, you must hire knowledgeable and experienced developers who can turn your ideas for the NFT game into reality. Here, the latest tools and technologies are highly appreciated for developing a fully functioning NFT game.
The following are involved while building an app from scratch:
Integration of a blockchain
Frontend
Backend
Integration with crypto wallets
First of all, a blockchain network is integrated. Ethereum blockchain is renowned for this purpose, but there are many others like Binance Smart Chain, Solana, Azure, and Stellar. The front-end involves Javascript, Typescript, React, Vue, and Angular frameworks. For the backend, Node.js is involved. Then, finally is the integration of the crypto wallets for which the most prominent are chosen.
3. Testing
Post-development of the NFT game, the onus is on the QA team, who will perform a series of tests to ensure that the game works flawlessly. The game is tested to make it bug-free before deploying it on the preferred environment.
The things checked during testing are usability, tokenomics, key user stories, engagement mechanics, notifications, game smoothness, etc., through penetration testing, security testing, and load balancing testing. Thorough testing is a must for a successful p2e game.
4. Deployment
Soon after testing your p2e game, it is ready to be deployed on any blockchain network to present it to the whole world. However, one noticeable point here is that launching your game on the platform would not assure the success of your gaming app. To make it approachable to the users, it is mandatory to conduct some marketing campaigns and user engagement initiatives.
5. Support
Many service providers and game owners often halt the development process once the gaming app is deployed. But, launching is not the final step in the development process; it is associated with support and maintenance post deployment. It often involves fixes and updates to bugs discovered by the users, monitoring performance, and checking licenses.
Features of P2E games that impact mobile game development cost
P2E games come under the category of NFT games which are futuristic. Let's discuss all the features one by one.
Transparency
The non-fungible tokens ensure the transparency of P2E games. The NFT games provide the ownership of in-game assets to the players, which is not possible in the traditional gaming environment. These in-game values are stored on the blockchain, and gamers may sell or do trading of the digital assets for profits or even transfer those assets to other blockchain-based games.
Security
The blockchain concept comes with the security and protection of developers and gamers. It is designed so that the implementation and settings entirely determine it. One can blindly rely on blockchain-based games when it comes to security.
Liquidity
NFTs ensure better liquidity. Digital assets can be easily transferred and converted into fiat currency at the market rate. This is the most prominent feature of NFT-based p2e games, which looks appealing to many clients.
Verified transactions
The NFT games have an added feature of verifiable transactions. Gamers and developers can easily verify the transactions made in real time. Henceforth, this transparent infrastructure build trust among gamers to buy virtual assets.
Immutability
You might have noticed that when you play non-blockchain games, you lose all your in-game purchases when the game server goes down. However, this is not the case with NFT-based p2e games. All your progress and in-game assets get stored on the blockchain that you can use anytime.
Unique identification code
The concept of tokenizing in NFTs builds a unique identification code that makes them distinguishable. These unique cryptographic tokens cannot be replicated.
Smart Contracts
NFT-based play-to-earn games involve smart contracts which ensure decentralization. Through these smart contracts, the need for intermediaries gets eliminated, and no chance of cyber-attacks or hacking. Hence, more safe and secure gaming platform.
Advantages of the NFT gaming platform
NFT gaming platform will be a boon for entrepreneurs who wish to stand out among competitors in blockchain technology.
NFT represents interoperable gaming elements.
NFT gaming platforms are transparent, which increases their usability among gamers.
Gamers can create their in-game assets, applicable for monetization.
NFT games provide ownership of in-game assets, which can trade further for more profits.
Transactions are secure and safe due to decentralization and smart contracts.
Easy to make transactions without disclosing the true identity of a person.
With NFT gaming, it is possible to create a list of exclusive NFTs to draw attention to the NFT minting website.
Earnings through NFT gaming platforms are far more than other gaming platforms.
Entrepreneurs can generate good ROI in this gaming industry.
What does the P2E Game development cost?
Now that it has been crystal clear about NFT based play-to-earn gaming model, it is time to know its development cost. Without any second thought, development is a multi-stage process, from research to support, as discussed above. Therefore, considering all the efforts put into by the development team and, ofcourse, the size of the group, a rough cost estimate can be made.
Nevertheless, the development cost of p2e game apps also varies as per the app's complexity, number of hours required to build the P2E game app, scenario complexity, animations, etc. All these factors mentioned play a vital role in deciding the p2e game development cost. 
After considering these factors, an approximate cost for P2E development is shared below:
| | |
| --- | --- |
| P2E Game design document creation | Approx. $800 – $2000 |
| Game graphics and animations | Approx. $5000 – $15000 |
| P2E UX/UI design | Approx. $2500 – $4500 |
| Backend | Approx. $25000 – $45000 |
| Frontend | Approx. $10000 – $25000 |
| Testing | Approx. $2000 – $5000 |
| Project management | Approx. $3500 – $5000 |
| Summing up the whole amount, the total P2E game development cost comes to around | $45500 – $75000 |
With this, you can get an obvious idea of p2e cost and may consider investing in NFT-based games. Just keep one thing in mind: the more features you want to include in your p2e game, the more the app development price will be. On the contrary, if you want to build a mini-game with a limited number of features and animated pieces, your P2E game development cost will be less.
We can say that a mini-game would cost you around 10 times less than a complex p2e game app. So, the ball is in your court!
Suffescom has an in-built team of business analysts, developers, designers, testers, and consultants who will work in collaboration with the product owner. You can contact our experts if you want the correct development cost estimate. So far, we have worked on many blockchain-based projects and developed numerous NFT games.
Connect with our team to get the correct P2E project development cost!
Conclusion
The future belongs to blockchain-based NFT games, where P2E gaming models will rise to fame. If you want to build considerable future assets, start investing in P2E game development. Create your own NFT gaming website and earn rewards and profits. 
Make your app development journey easy and profitable by hiring suffescom and its team. We will assist you by providing you with a deep insight into blockchain technology and the benefits of building a p2e game app.