The approaching era is soon going to witness a massive appreciation of the skyrocketing NFT Gaming launchpad. NFT games, Play2Earn, Play2Earn, and GameFi are ruling the virtual gaming world. The rising popularity of these virtual NFT-based games is building curiosity among crypto investors to build their own gaming launchpad.
A new fundraising model, IGO, will give a boost to NFT games to raise their capital manifold. The gaming launchpads predict and implement technological advancements and allow investors to purchase game tokens. The IGO launchpad act as a turnkey solution for crowdfunding the gaming platforms and to show the real potential of gaming projects.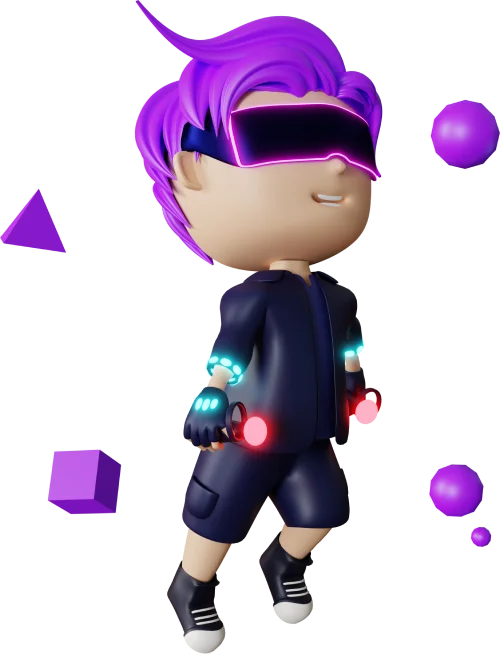 IGO NFT Gaming Launchpad Development
Build your IGO platforms such as Binance NFT, EnjinStarter, TrustSwap, etc, then continue reading below to gain insight into every detail regarding launchpad development.
Get in Touch
If you want to build your IGO platforms such as Binance NFT, EnjinStarter, TrustSwap, etc, then continue reading below to gain insight into every detail regarding launchpad development.
First of all, clear your thoughts about IGO.
What is IGO?
IGO (Initial Game Offering) is a crowdfunding platform for NFT-based games. It is a platform for listing all the NFT gaming platforms from some of the renowned gaming industries or marketplace. In this way, IGO projects get the limelight and convince investors for trading assets. Here, NFT assets are gathered from top-tier gaming projects. Options that are considered to launch assets are through auctions, fixed price auctions, and mystery boxes. This is a newcomer in the crypto market and operates on the identical principle as ICO (Initial Coin Offering), IDO, IEO, etc. However, IGO host NFT-based gaming projects where tokens are the in-game assets or prizes that are accessible to investors before making them public.
Investors invest in IGO launchpads' initiatives and wait for getting listed on eminent crypto exchanges to earn huge ROI. There is no doubt that IGOs are the emerging platforms in the crypto space, based on blockchain technology.
How IGO is a fundraising model?
IGO (Initial Gaming Offering) raises funds for new NFT gaming projects. In layman's terms, the IGO launchpad is a platform where any latest game idea registers itself to raise funds for its growth.
What happens next!
After placing the new project on the IGO launchpad, investors visit, analyze, and join IGO to exchange in-game assets or tokens. But here, the point to be noted is that investors do not go blindly, they only invest in those which appear promising in the future. In this manner, a huge amount of funds are generated. It can be said that IGO launchpads have an intense ability to boost up the NFT gaming level to wider space.
Development of IGO launchpad
Those who are seeking development services for the IGO launchpad must stay in touch with Suffescom. Creating a crowdfunding blockchain gaming platform is not an easy task. It involves calculated processes and workflows to launch one for you. However, if you are partnered with the right IGO development company, you can expect something like Binance NFT, BSCPad, and TrustSwap.
Suffescom is brilliant at developing launchpads for the gaming sector. We hold years of experience in providing similar services to clients worldwide. Our strategic approach involves some steps to develop the launchpad. Leveraging our experience, expertise, and processes will pave way for your successful deployment of the IGO launchpad.
Also Read: What Is Metaverse Gaming, And What Does It Involve?
We make sure that all the crucial elements like wallets, search tools, etc. are integrated with the platform successfully. We build a platform that is highly secured against various threats or attacks. Our team does periodic checks to make sure that the platform is highly responsive and smoother to use.
Development process involved in IGO launchpad
The development process of the IGO NFT launchpad is described below in some simple steps. Take a look at the below-illustrated steps:
Planning
The first step to creating an IGO launchpad is to plan the project thoroughly along with team members and the owner of the project. A roadmap is built as per the requirements.
Whitepaper drafting
After building a roadmap, the writers start working on drafting a whitepaper with a detailed description of the project including tokenomics and the vision of the project.
Design and development
The team of developers, designers, testers, and quality analysts begin to convert the idea of a fundraising platform into reality.
Build native token
While building your IGO launchpad, a native token is built as it is the primary means of transactions.
Marketing
When everything is prepared, your platform is ready to get announced to the whole world. Thus, efficient marketing techniques are utilized to launch your platform.
Token listing
All the native tokens are listed on other fundraising platforms to generate funds for your project.
Launchpad development
With enough funds, developers jump-start your IGO launchpad development.
Exclusive features of IGO Launchpad
Features of any platform tell about it in detail. They assist in understanding the base of the platform and any involved technology. They also guide users to execute the processes in the right manner. NFT gaming launchpad also has promising features that make the whole process smooth and simple.
The gaming launchpads offer immediate liquidity. One can easily connect the IGO launchpad to an automated liquidity pool, enabling investors to donate funds in return for profits.
NFT launchpads are cross-chain fundraising platforms allowing the transfer of funds across multiple blockchains and ensuring the security of early-stage investors.
Incorporating KYC in the NFT launchpad ensures protection against scams and money laundering.
For quite some time, chains are found to be non-supportive to interoperable space. However, the IGO platform developed by our team will be interoperable in nature.
Our NFT launchpad platforms are highly feasible to operate so that users will not face any difficulty while using them.
Translucent platforms help in building trust among users. We ensure to maintain transparency in our systems.
This is the most significant feature of NFT gaming launchpads. Launchpads that are compatible with all blockchains including Ethereum, Cardano, Polygon, etc. give more flexibility.
Digital wallet integration
It gives the option to investors to integrate a crypto wallet with the launchpad.
The IGO launchpad becomes reliable by incorporating anti-spam measures to track proxy patterns, blacklists, etc.
Trading without restrictions
Suffescom builds the NFT Gaming launchpad by keeping users in mind. No need to worry about transaction time or waiting time to make the next transaction, users can trade without any restrictions.
Advantages of IGO development
IGO (Initial Game Offerings) is a favorable platform for fundraising. No need to visit publishers or venture investors when you have another beneficial option of IGO. Almost all mobile game developers opt for IGO development due to a number of reasons described below:
IGO launchpad has the ability to draw huge funding in a very less span of time, with good pitching and wide social media followers. Game creators can get funds easily on such platforms.
With IGO, users become owners of the company's share and are eligible to take decisions on development options.
IGO launchpad, being a fundraising platform, allows users to seek funds for gaming projects to enhance customer engagement.
Initial Game Offering launchpads Work Process
So far, you might have come to know about the IGO launchpads in much depth. The launchpads assist in launching blockchain games by raising enough funds for them. Users get quick access to all the game assets (like mystery boxes, characters, skins, weapons, accessories, etc. at the beginning of the development process.
It is true that there are many IGO Launchpads that already exist in the market such as Binance NFT, BSCPad, TrustSwap, etc. and all of these have a different workflow. The common thing in all of these launchpads is that one requires a native token to purchase the launchpad platform. For instance, In Binance NFT, a BNB token is required to become eligible for participating in the NFT gaming launchpad. These tokens can be locked in the pool for a particular timeframe and NFT is received as per the number of locked tokens.
Designing a native token for your IGO launchpad
In order to develop your Initial Game Offering launchpad, the creation of a native token is a must. With your own NFT launchpad token, you can provide an immersive user experience to your users which will boost the growth of your launchpad.
Having a native token can help in raising funds and can be used as a governance token, permitting owners the right to vote on various gaming projects that can be listed on the IGO launchpad. A native token act as a primary token for transactions and boosts the token's liquidity & value.
Some of the eminent Crypto game IGO launchpads
Seedify.fund (SFUND)
GameFi (GAFI)
Gamestarter (GAME)
Enjinstarter (ENJINSTARTER)
Various IGO launchpad development solutions we offer
Suffescom is excellent at providing development services from scratch or a white-label nft gaming launchpad.
We develop a GameFi clone incorporated with various gaming operations like staking, yield farming, and many more.
A hub for Initial Game Offerings that help games to scale and enter the mainstream economy.
We also build Game Starter Clone to deploy blockchain-based gaming projects in a scalable gaming ecosystem.
It offers a unique solution to launch a new token in the crypto network for raising funds.
We also offer EnjinStarter Clone services that assist in developing a cross-chain compatible launchpad.
How to evaluate a good IGO launchpad?
The team of Suffescom understands that many of the clients are in dilemma about evaluating launchpads. A good IGO launchpad can be distinguished with some basic knowledge. Below described is the checklist for evaluating the IGO launchpad.
Platform ROI
Notable Gaming IGOs
Allocation Type
Holder Benefits
Launchpad Holding Requirements or Tiers
Funds Raised
Number of Token Generation Events
Future of NFT gaming launchpad
The world is moving towards launchpads where businesses can enlist the gaming platforms to get recognition and enough funds to begin the starting phase of development.
The blockchain technology has transformed every sector digitally. There is no doubt that the gaming industry is the future of the world as a vast number of people play games online. The rise of blockchain-based NFT games has even intensified the urge of playing games among individuals.
Hence, when you are targeting million and billion of people for NFT-based games, then it is also justifiable that you need enough funds to begin. Here, IGOs can lend a helping hand. IGOs are one such innovation that is providing a platform for the gaming industry to come and raise funds.
Why choose Suffescom for IGO launchpad development?
IGO launchpad provides a gaming platform for generating funds. We, at Suffescom, have the ability to develop launchpads for the gaming industries to aid users in making the smarter move at the initial stage of development by choosing the right platform.
Suffescom has successfully maintained its position in top companies providing blockchain development services. Our clientele has left positive feedback for us. We always thrive to do the best and offer impeccable nft gaming launchpad services to our clients.
What makes us unique?
Experience- We have years of experience in providing blockchain and NFT-based development services.
Highly skilled team- Suffescom has a very diligent and creative team of developers ad designers with thorough knowledge of NFT gaming launchpad development.
24/7 support- We promise to stay beside you even after launching your platform. Feel free to approach us for your post-deployment queries.
Thorough testing- The team of Suffescom ensures to run rigorous testing techniques before handing over th project to the owner. The motive behind is to provide a seamless user experience.
Security- We ensure to provide reliable and secured platforms that win the hearts of users.
Talk to our experts to know more about our team and working style! We also offer free consultation services. Connect with us now!